Brad Phelan serves as the Director of Technology Commercialization and Director of Blackstone LaunchPad for UTSW. We recently had a chance to discuss the overall topic of UTSW's role in the rise of North Texas as the newest Biotech hub.
Many thanks for taking the time to speak with us today. Let's start off with an overview of UT Southwestern Medical Center and its role in the local innovation ecosystem.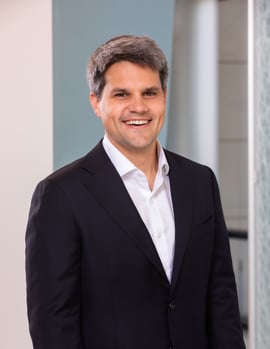 UT Southwestern (UTSW) is an academic medical center, world renowned for its research, regarded among the best in the country for medical education and for clinical and scientific training, and nationally recognized for the quality of clinical care that its faculty provides to patients at UT Southwestern University Hospitals & Clinics and affiliated institutions.
The Medical Center has three degree-granting institutions: UT Southwestern Medical School, UT Southwestern Graduate School of Biomedical Sciences, and UT Southwestern School of Health Professions. The process has begun to establish a School of Public Health, which would become UT Southwestern's fourth school.
UTSW fosters "no-fence" multidisciplinary research and rigorous scientific training in both basic and clinical research. UTSW has a superb international reputation for life-changing research that has led to some of the most important discoveries of our generation, including the life-saving statin drugs. Our discoveries make a difference. Funding from federal agencies, foundations, companies and private donors provide approximately $524 million per year to fund about 5,800 research projects.
UTSW's Office for Technology Development has been working diligently the last couple of years to be more engaged, communicative and collaborative not only with those on UTSW's campus but also with those in the North Texas entrepreneurial ecosystem, across the United States and the world.
Our office will be moving to Pegasus Park to be at the center of the new Biotech+ Hub being created in North Texas. We are excited to be a part of this transformational project where we will continue to facilitate more conversations and "collisions" between our UTSW students and faculty on the one side and commercialization partners on the other side.
What are some of historical strengths for UTSW and the current focus areas for UTSW research?
UT Southwestern Medical Center is home to many nationally and internationally recognized physicians and scientists, including six Nobel Laureates since 1985, 25 members of the National Academy of Sciences, 17 members of the National Academy of Medicine (formerly the Institute of Medicine), a highly esteemed component of the NAS and 15 Howard Hughes Medical Institute Investigators. Faculty members' investigations, ranging from the microscopic level to patient care as a whole, continue to bring about notable discoveries, important educational opportunities, and advanced treatment options for improved health care.
Our clinical research includes the groundbreaking Dallas Heart Study (DHS). The DHS involved more than 6,000 ethnically diverse participants in Dallas County. UTSW researchers found, among other results, rare variants of a gene responsible for reduced levels of low-density lipoprotein cholesterol (LDL-C) among African-Americans. Further research showed that moderate decreases in LDL-C, early in life, could have a greatly beneficial effect on cardiovascular disease. Basic research efforts include investigation of the molecular control of circadian rhythms, embryonic development, reproduction, and protein structure.
Historically, UTSW has been focused on basic research but we are becoming more engaged in translational research. There is also a growing prevalence for technology for therapeutics and medical devices, and digital health technology is a rapidly growing field of research.
Translational research – "bench to bedside" research - quickly moves basic discoveries into clinical trials that directly benefit patients. For instance, small artificial molecules called peptoids show promise as both diagnostic tools and treatments for various types of cancer. Peptoids can bind to cancerous cells more tightly than normal cells. Researchers are looking at ways to combine peptoids with anti-cancer drugs to target cancer cells more specifically.
Some of our successes include development of Citrical to treat osteoporosis, development of a strategy to treat Duchune Muscular Dystrophy using CRiSPR, a chemist and surgeon teaming up to develop fluorescent nanoparticle sensor to see the edge of cancerous tissues during surgery, and gene therapies for neurological disorders.
UTSW's researchers and analytics have been in the news, even more so since COVID-19 pandemic started, but what has changed over the past year or so?
The importance of bioinformatics and digital health has really risen to the forefront. Over the last year, the importance of scientific discovery on the health and well-being of the world's population was readily apparent. Here at UTSW, we're advancing the field of medicine, generating important economic benefits for Texas and improving the health of our fellow Texans as well as those across the United States and the world. The COVID-19 pandemic has certainly shown us all how imperative the field of medicine and our collective health is to our economy.
The importance of analytics to evaluate and project various impacts, and circumstances surrounding population health put bioinformatics front and center as the results were used to develop the strategy of where, when and how the pandemic's impact was felt, where it was spreading, and determine the most effective way to distribute vaccines to have the most benefit to the public. The results of UTSW's distribution of vaccines to our employees were published to the New England Journal of Medicine, and the findings were presented at a White House press briefing.
Research is one thing but getting that research out in the world another. How does UTSW OTD make that happen?
The Office for Technology Development (OTD) collaborates closely with researchers end-to-end in the discovery process and has worked diligently to develop long-term relationships with venture capitalists, entrepreneurs-in-residence, and industry partners. Bringing the research together with the business side to bring innovations into the real-world is a result of OTD's dynamic relationships on both sides. We are always proactively searching for new relationships to develop.
In addition, we give our entrepreneurial-minded researchers the resources necessary to launch their own startup companies. For example, UTSW researchers launched several startup companies which are developing drugs based on antibodies and microRNA, producing devices for minimally invasive surgical repair of orthopedic trauma, and creating treatments for chronic kidney disease.
UTSW recently expanded their toolbox for supporting researchers, and the quest to get innovative technologies to where they can make the most impact. Tell us about the Venture Mentoring Service of North Texas, and Blackstone Launchpad.

We believe that at its' heart, entrepreneurship is a series of hundreds and hundreds if not thousands of conversations. These programs help facilitate conversations to promote foundational entrepreneurial learning and growth.
Venture Mentoring Service of North Texas (VMS NTX) is a team-based mentoring service partnered with University of Texas Dallas and University of Texas Arlington to provide mentoring based on MIT's VMS service. It matches new ventures with an experienced mentoring team. This program is one example of our working diligently with our partner institutions to help build the North Texas Biotech+ ecosystem that we know we can.
Blackstone LaunchPad is the front door to all entrepreneurial tools, programs and resources on UTSW's campus. For our students and faculty, Blackstone LaunchPad is instrumental in opening the doors to an entrepreneurial mindset. We strive to provide learning in one of two primary ways: 1) through speakers who can share their stories of lessons learned; both successes and failures and 2) tools that allow our students and faculty to go out and "learn by doing". Blackstone LaunchPad allows us to form partnerships with organizations such as LaunchBio, TechFW and 3 Day Startup. With LaunchBio and TechFW, we joined forces to offer the ThinkLab@Pegasus Accelerator, a 12-week accelerator program powered by Biotech+ at Pegasus Park. With 3 Day Startup, we held a two part webinar on the "Foundations of Entrepreneurship" where we covered topics like customer discovery, market validation, lean canvas and storytelling/pitching.
OTD's Entrepreneur in Residence program provides feedback to our researchers from our EIRs on the commercialization potential of their research and in August, we will be kicking off a new Program entitled Dolphin Tank (Real Investor Feedback But You Won't Get Eaten Alive!) where our researchers will present to a group of entrepreneurs and investors in order to receive feedback, coaching and, once again, help to facilitate more conversations to support commercialization progress.
Tell us about a couple of recent successful startups out of UTSW.
All three of the companies listed below are UTSW spinouts and built around UTSW technologies:
Taysha Gene Therapies is working to further develop and commercialize gene therapies to treat genetic diseases that affect the central nervous system. These include Rett syndrome, which leads to intellectual disability as well as seizures, and Tay-Sachs disease, which also causes seizures and leads to early death. Another disease, known only as SLC13A5, can lead to persistent daily seizures.
Solenic Medical Inc. is a medical device company developing an innovative non-invasive treatment for infected metallic implants in the body. Solenic will leverage the unique properties of alternating magnetic fields (AMF) generated from external coils to eradicate biofilm on the surface of medical implants. Recently, the startup received an FDA designation of a Breakthrough Device. Solenic is a VIC portfolio company.
OncoNano Medicine is developing a new class of products that exploit pH as a biomarker to diagnose and treat cancer with high specificity. The product candidates are designed to help patients across a continuum of cancer care and include solid tumor therapeutics, agents for real-time image-guided surgery and T-cell activating immunotherapies.
There's been a lot of buzz surrounding the creation of the 23-acre Pegasus Park campus as a center for business, social impact, and biomedical innovation. The list of tenants, including UTSW and BioLabs), reads like a who's who in the Biotech ecosystem. How did this Dallas Biotech ecosystem come to be?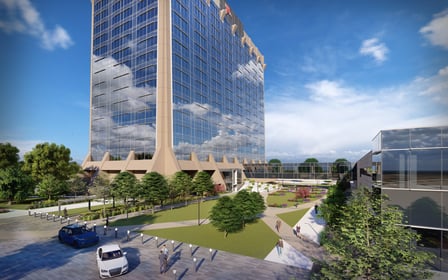 UTSW worked with Lyda Hill Philanthropies and real estate developer J. Small Investments to plan a space to incubate Biotech+ companies in Dallas. The Biotech+ Hub will make up almost 40,000 square feet in Pegasus Park and will share the space with offices for nonprofits and commercial innovators, along with a conference center and entertainment and dining outlets.
Being together will drive collisions and foster transformation in the way these groups work together. It's easy to step down the hall, meet at the café, do a walk and talk around the campus or have a chat while on the elevator. Together, we'll be more communicative, more engaging, and more collaborative. We expect gigantic, huge things to come from our ecosystem!
What excites you most about moving to the Pegasus Park campus?
Faster forward progress on building companies and advancing science. Let's not kid ourselves; it is still going to be hard but the ability to quickly have conversations that might have otherwise taken weeks or months to schedule should not be underestimated.
It will be really exciting to see the hub transform to be an environment where everybody is centrally located and/or coming by regularly and the connections that will develop into great innovations.
Describe your background/career path that led you to your current role.
Out of undergrad at Baylor, I started in JP Morgan Chase's mortgage bank for a few years and then went to Washington DC where I worked on appropriations and budget for a United States Senator. In grad school at Arkansas, I focused on entrepreneurship and helped to write a business plan for an improved treatment for age-related macular degeneration that our team then pitched at various graduate level competitions. Through that, I met VIC's Ralph Henry who was tremendously helpful to our team. Our startup did not progress to the real world, but after business school, I helped launch a couple startups. One was on-demand hair and makeup services and the other was a platform for online food ordering and delivery.
Later, while working with Crescent Advisor Group, Inc., I also began doing fractional COO work for entrepreneurs and high-net-worth individuals where I helped them advance their technologies; coaching and assisting them to develop pitch decks and helping to talk to investors and think through various investment options. Through TECHFW's Hayden Blackburn, I met my previous boss, Dr. Claire Aldridge, who recruited me to UTSW to build out UTSW's entrepreneurial tools, programs and resources. OTD transformed our people, our processes and our culture within the department prior to our focusing on the tools, programs and resources. We've been working almost 2 years to make it happen. While there is still much work to be done, I am tremendously proud of the progress we have made. We've only been able to make these giant leaps forward because of vision from our executive leadership, and our skilled and knowledgeable team executing on that vision .
As the leader of technology commercialization at a top-tier research university, what sorts of trends are you seeing, both here in the US and globally?
Digital technologies have grown tremendously at our institution and no doubt across the US and globe as well. And the COVID vaccines being developed at the speeds they were and the utilization of mRNA technologies have really opened up new frontiers as to what is possible through science.
Here in Texas, we need to apply our new digital technologies to provide high-quality healthcare across great distances. There is also a continuing trend of institutions which were historically interested in basic research becoming more focused on translational research and commercial opportunities via startups rather than being solely focused on big pharma. In the last year, we have seen more external partners (entrepreneurs, investors, companies, non-profits) interested in investing and bringing technology forward. Moving commercialization efforts further upstream so research is focused on pain points and solving problems as opposed to developing a cool technology and then going to try and find the problem it fixes continues to permeate more research institutions.
What are the primary challenges in your field?
To further build out our North Texas biotech+ ecosystem, we need more entrepreneurs and more investors in the healthcare and life science spaces. And we do that by engaging them more in the life science community and educating them about life science opportunities. It's all about moving from the "stiff arm of no" to a mindset focused on building relationships and greatly improved communication, collaboration and engagement. Healthcare and life sciences are tough, like the Valley of Death for funding, because government funding for research often dries up before an investor may be ready to come in. On that topic, we are excited about some announcements that we anticipate will take place at some point later this calendar year…stayed tuned for that!
It would be great if you could briefly touch on how VIC Technology Venture Development and UTSW have worked together as well as opportunities to collaborate in the future.
UTSW is pleased to partner with VIC for Solenic Medical, the UTSW spinout based on Drs. David Greenberg and Rajiv Chopra's invention. We appreciate that VIC has the experience, expertise, and vision to see the long-term, big picture that can bring healthcare and life science technologies to fruition to benefit the population. As one of our entrepreneurs in residence, we appreciate their regular engagement with our faculty regarding commercialization potential of their discoveries. We look forward to continuing to work with VIC and to exploring new opportunities to collaborate in the future.