This month, CardioWise filed a 510(k) Application for its machine learning-based heart health analysis software known as SQuEEZTM. The software, combined with cardiac computerized tomography (CT) imaging, has the opportunity to become the single most effective way for patients to receive an accurate and early diagnosis of heart disease and the quantitative analysis provides a means for easily monitoring treatment effectiveness.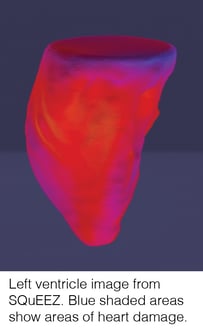 The software can be used for rapidly screening those patients with heart damage, one of the top comorbidity factors for COVID-19, as well as monitoring for heart inflammation directly caused by the virus. Thus, the company has filed a request for an expedited review of its 510(k) Application with the FDA based on the capability of CardioWise SQuEEZ™ analysis to stratify patients with heart disease who are at highest risk of death from COVID-19. SQuEEZ™ also can detect another serious complication of the corona virus – inflammation of the myocardium that can lead to permanent damage to heart function. With this expedited review, the company's expectation is that it may receive 510(k) clearance as early as June or July. Normally the 510(k) process takes 3 to 5 months from the date that the application is deemed complete by the FDA.
Between now and FDA clearance, CardioWise will continue to refine its software through its use under Institutional Review Boards (IRB's) at several prominent institutions. The company recently signed an agreement with the University of California San Diego to perform the all-important Verification and Validation testing for SQuEEZ™ under the direction of Elliot McVeigh, PhD, who is one of the inventors of our technology. At Emory University and Georgia Tech, Amir Pourmorteza, PhD, the other co-inventor, will be investigating COVID-19 patients' cardiac CT data sets.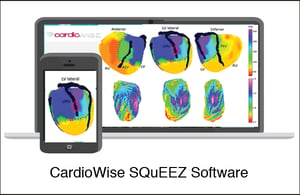 CardioWise is working with a large company strategic partner in a developmental and commercial channel partner relationship. The partner has provided anonymized cardiac CT data sets that CardioWise used to complete its SQuEEZ™ development. The company's project with the commercial partner is to develop the next new heart functional analysis products to include SQuEEZ™ on its imaging platform and take advantage of its existing worldwide sales channels.
The company is at an exciting point in its life cycle – nearing regulatory approval, initial marketing, and scale-up. The company's SQuEEZ software has the opportunity to become a new gold standard in heart health diagnosis as well as play a critical role in the pandemic management.
See www.cardiowiseinc.com for additional information.