Dr. Lam brings clinical and technical expertise to hematology analyzer development at Cellia Science
Fayetteville, AR - Cellia Science, Inc., announced today the appointment of Wilbur Lam, MD, PhD, as Chief Medical Officer. Dr. Lam will contribute his extensive clinical and technical expertise towards the development of Cellia's point-of-care hematology analyzers.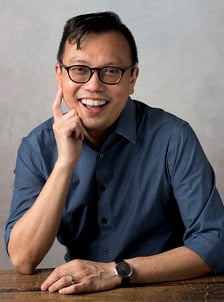 "We are thrilled to have Wilbur on the Cellia team," said Dr. Kelly Mabry, Chief Executive Officer of Cellia Science. "His extensive clinical experience combined with his expertise in diagnostics development provides a unique perspective that will help drive the development and commercialization of our instrument."
Dr. Francisco Robles, Chief Scientific Officer at Cellia Science, added, "I am very excited to have my colleague and friend, Professor Wilbur Lam, join Cellia. We have been close collaborators for over 5 years, working towards developing novel instruments for hematology; and in short, he is simply a rockstar. His expertise as a researcher, developing microfluidic devices and point-of-care technologies, among many other things, and his clinical experience as a practicing pediatric hematologist and oncologist will be invaluable to the Cellia team. The experience and know-how Wilbur offers are parallel to none."
Dr. Lam earned his B.A. from Rice University, his M.D. from Baylor College of Medicine, and his bioengineering Ph.D. from the University of California, Berkeley and the University of California, San Francisco, where he also completed his clinical training in pediatrics and pediatric hematology/oncology. In addition to leading a lab and clinical responsibilities, Wilbur has served as CMO of two successful startup companies and has been leading the national effort to validate Covid-19 diagnostic testing through the Atlanta Center for Microsystems Engineered Point-of-Care Technologies (ACME-POCT).
"I am excited for this opportunity to drive the development of point-of-care hematology analysis," said Dr. Lam. "Our unique approach has the potential to simplify blood cell analysis while maintaining excellent accuracy, which would benefit patients, clinics, and caretakers."
About Cellia Science, Inc.
Cellia Science was formed in 2021 to develop and commercialize blood cell analyzers that provide rapid, actionable blood cell counts at the point of care. The foundation of Cellia's blood cell analyzer is based on label-free deep-UV imaging technology exclusively licensed from the Georgia Institute of Technology. The Company's lead device will provide blood cell counts for chemotherapy patients at risk of neutropenia and thrombocytopenia. Follow-on versions of the technology will be applied to additional diseases with significant unmet needs. To learn more, visit celliasci.com
About VIC Technology Venture Development, LLC
VIC Technology Venture Development, LLC is a technology venture development firm that creates innovative new companies with world-changing science- and engineering-based technologies. VIC carefully selects and licenses technologies from universities and research institutions around the world, then partners technology entrepreneurs with VIC's team of business and technology experts and allocates seed capital through the nationally comprised VIC Investor Network. VIC provides its portfolio companies with senior management expertise, extensive knowledge of technology startups, and proven processes to execute business strategies, including legal, financial, operations, marketing, capital acquisition, and technology management. For more information, please visit victech.com