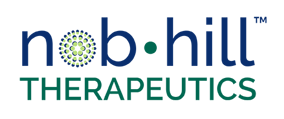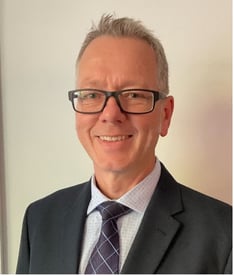 Albuquerque. NM, Nob Hill Therapeutics announced today the appointment of Craig Davies-Cutting, PhD, as Vice President of Research and Development. Dr. Davies-Cutting will contribute his extensive respiratory product development and industry expertise to the development and commercialization of Nob Hill Therapeutics' first-of-its-kind DryNeb dry powder nebulizer inhalation drug delivery platform.
"We are thrilled to have Craig on the Nob Hill team," said Noel Greenberger, Chief Executive Officer of Nob Hill Therapeutics. "His extensive industry experience combined with his expertise in inhaler development provides a unique perspective that will help drive the development and commercialization of the DryNeb"
Dr. Paul Atkins, Executive Chairman at Nob Hill Therapeutics, added, "I am very excited to have my former colleague Craig Davies-Cutting join the Nob Hill management team. He is a recognized leader in our industry and has significant experience in commercializing inhaled products."
Dr. Davies-Cutting earned his B.Sc. from Nottingham Trent University, his M.Sc. from Birbeck College, University of London, and his Ph.D. from the University of Bristol, UK. Craig previously held various roles during his tenures with both Catalent Pharma Solutions and Glaxo SmithKline where he worked supporting the successful development of pulmonary and nasal products and drug delivery technologies from concept through commercialization.
"I am excited for the opportunity to join such a fantastic team and help drive the development of the DryNeb platform," said Dr. Davies-Cutting. "Our initial focus will be on the treatment of lower respiratory tract infections, for which there remains a significant unmet need. Our differentiated device technology platform has the potential to simplify the delivery of higher efficiency inhalation drug products, making effective therapies available for patients with compromised lung function."

About Nob Hill Therapeutics:
Nob Hill Therapeutics patented DryNeb™ Dry Powder Nebulizer is proven to deliver treatment drugs to the lower respiratory tract with much higher efficiency than the current state-of-the-art dry powder inhalers. Our technology has several key technological innovations compared to standard dry powder inhalers in generating highly efficient drug aerosols and delivering them effectively to the lower respiratory tract independent of patients' lung capacity. To learn more, please visit nobhilltherapeutics.com