VIC Investor Network
Impact healthcare investing for accredited individuals
What is the VIC Investor Network?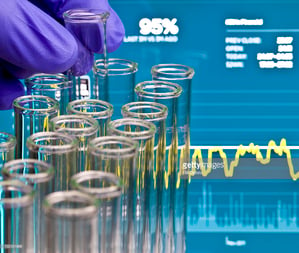 The VIC Investor Network ("VIN") makes investments into companies that are based on technologies that can have substantial impact on human health and well-being.
VIN operates as one element of a complete, nationally comprised, innovation ecosystem that mitigates the normal risk in investing in these types of high return-on-investment opportunity companies.
Every investment opportunity presented to VIN members is based on an innovative technology with large commercial opportunity, that has been thoroughly vetted, and is being brought forward by
an experienced, successful team, following a proven business model, and is being offered to VIN members at an attractive investment valuation.
VIN Addresses All the Typical Challenges of Investing in Commercialization of New Technologies
Due diligence: Deep expertise and experience combined with a rigorous assessment process to select the best available breakthrough

technologies for new company formation

Protection: Co-investment on same terms with larger investors and built-in investment safeguards such as anti-dilution

Management: World class, "done it before" management teams in every invested company

Diversification: Investments may be made as low as $5k per invested company allowing more investments and portfolio diversification

Liquidity: Secondary market for selling shares available so that VIN members do not have to wait for invested companies exit events to sell ownership
VIN Operates as Part of a Complete Innovation Ecosystem
VIC Technology Venture Development: Turnkey support (management, administration, scientific/engineering) through all stages of portfolio companies' development

VIC Foundry: Incubate high-potential ideas that could become basis for future VIC portfolio companies

VIC Investor Network: Equity funding for proof-of-concept and moving toward market readiness

VIC Venture Fund: Series A/B funding for bringing first product(s) to market or other major value-enhancing milestones; Position companies for sale
How VIN Works
Open to accredited investors only

May invest in companies at all stages of development from new startup to nearing exit

$30k/year minimum investment commitment

$5k to $10k minimum investment per invested company depending on investment option chosen

No management fees extracted

20% carried interest after invested capital is returned for each given entity
The investments and services offered through VIN may not be suitable for all investors. If you have any doubts as to the merits of an investment, you should seek advice from an independent financial advisor.