Within the VIC Tech portfolio, SFC Fluidics and Solenic Medical have both announced FDA Breakthrough Device designation. But what is FDA Breakthrough Device designation and what benefits does it provide? From a high-level view, it provides certain medical devices with expedited development and review processes. From the FDA website, devices subject to premarket approval applications (PMAs), premarket notification [510(k)], or requests for De Novo classification request are eligible for Breakthrough Device designation if the device meets both of the following criteria:
| | | |
| --- | --- | --- |
| Criteria | Description | Refer to Guidance |
| First Criterion | The device provides for more effective treatment or diagnosis of life-threatening or irreversibly debilitating human disease or conditions | Section III.B.1 |
| Second Criterion | The device also meets at least one of the following: | |
| | a. Represents Breakthrough Technology | Section III.B.2.a |
| | b. No Approved or Cleared Alternatives Exist | Section III.B.2.b |
| | c. Offers Significant Advantages over Existing Approved or Cleared Alternatives | Section III.B.2.c |
| | d. Device Availability is in the Best Interest of Patients | Section III.B.2.d |
https://www.fda.gov/medical-devices/how-study-and-market-your-device/breakthrough-devices-program#s2
The designation is meant to help patients gain faster access to innovative medical technologies that have the potential to offer significant improvements over existing options. Let's go into the requirements in a bit more detail:
Disease Severity

—The medical condition the device targets should be serious or life-threatening. The device should address a condition without approved or cleared alternatives or offer significant advantages over existing treatments.

Clinical Benefit

—The device must demonstrate the potential to substantially improve the targeted disease's diagnosis, treatment, or prevention of the targeted disease. This improvement could be in effectiveness, safety, or patient outcomes.

Availability of Alternative Treatments

—The device should offer advantages over existing approved or cleared alternatives, or its availability should meet an unmet clinical need.

Data and Evidence

—The sponsor seeking the designation must provide sufficient data and evidence to support the potential clinical benefit of the device. This might include preclinical data, early clinical trial results, or other scientific information.

Rationale for Expedited Development

—The sponsor must present a strong case for why the device's development should be expedited. This could involve showing that the device addresses an urgent medical need, has the potential to improve patient outcomes significantly, or has other compelling reasons for accelerated development.


For startup companies developing innovative new medical devices, Breakthrough Device designation adds to the company's overall credibility with investors and has numerous practical benefits. Let's go through the practical benefits in more detail:
Expedited Review Process

—Devices designated as breakthrough receive priority review, which means the FDA commits to providing timely feedback to the manufacturer during the development process. This can help accelerate the overall timeline for getting the device to market.

Enhanced Collaboration

—The FDA facilitates improved communication and collaboration between the device manufacturer and the agency's review team. This can lead to quicker resolution of questions or concerns that might arise during the review process.

More Frequent Interactions

—Manufacturers of breakthrough devices are given increased access to FDA staff for development and regulatory requirements discussions. This can help address potential issues or uncertainties early on, reducing development delays.

Flexible Clinical Trial Design

—The FDA may provide flexibility in the design of clinical trials for breakthrough devices. This can be particularly beneficial when traditional trial designs might not be feasible or practical, allowing for more adaptive and efficient trial strategies.

Early Access to Patients

—Breakthrough devices might be made available to patients sooner, especially if they address unmet medical needs or offer substantial benefits over existing treatments. This can potentially benefit patients who have limited treatment options.

Enhanced Transparency

—The designation requires close collaboration between the FDA and the manufacturer, fostering transparent communication and information sharing. This can lead to a clearer understanding of regulatory expectations and requirements.

Dedicated Review Team

—Breakthrough devices are assigned a dedicated FDA review team, which can lead to a more streamlined and coordinated review process, reducing delays.

Potential for Earlier Reimbursement

—An FDA Breakthrough Device designation can signal to payers and reimbursement agencies that the device is considered innovative and potentially valuable. This might facilitate earlier discussions and decisions regarding coverage and reimbursement.

Market Differentiation

—Having the breakthrough designation can distinguish a device in the market as being at the forefront of innovation, potentially giving it a competitive advantage.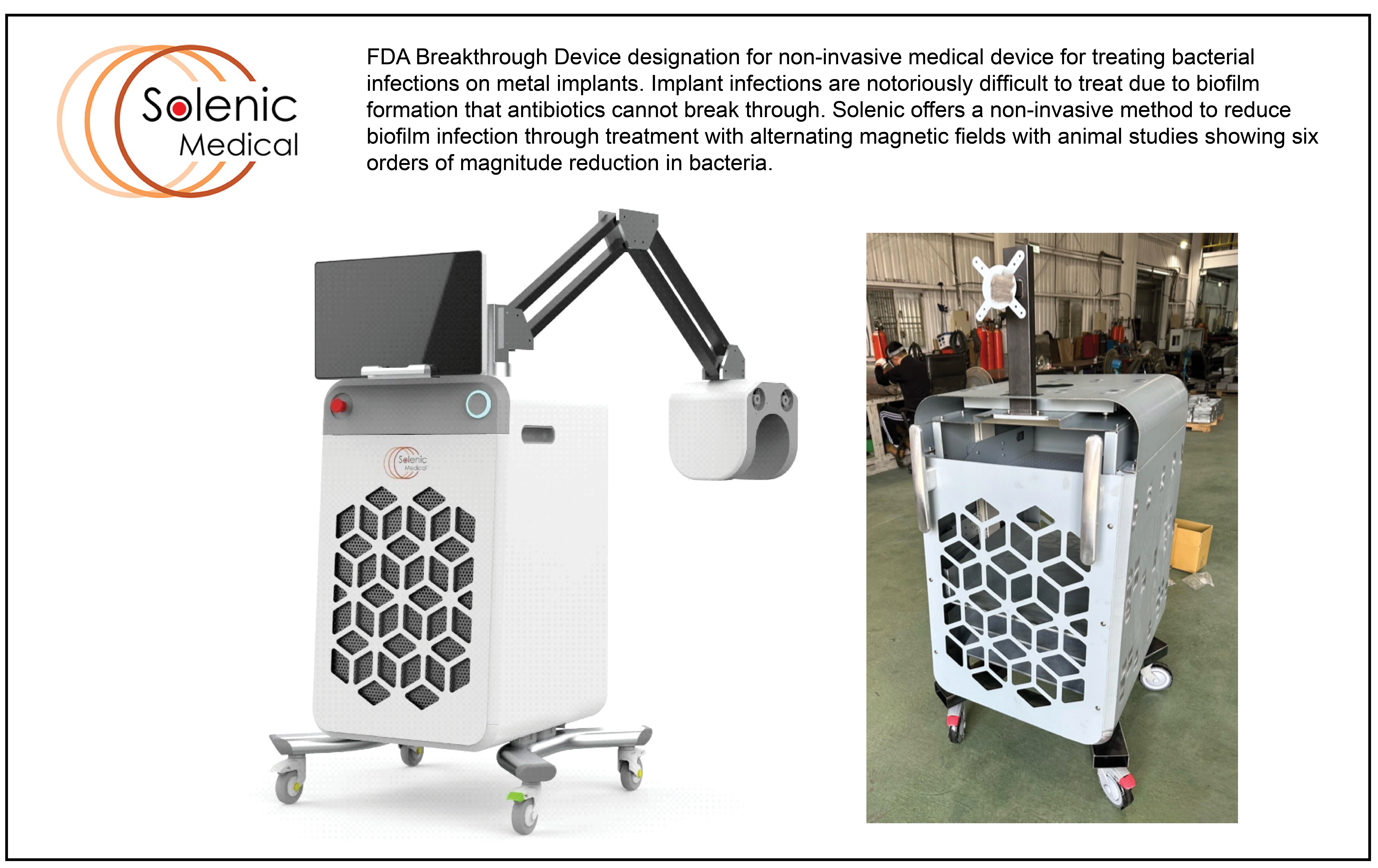 While the Breakthrough Device designation offers numerous potential advantages, it doesn't guarantee automatic approval or market access. The device must still meet safety and effectiveness standards. However, it provides companies with several significant advantages and is particularly helpful to young medical device companies.