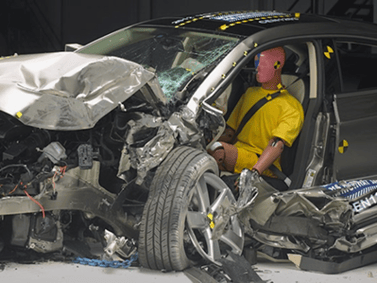 Startups are known to be roller coaster rides, but what do you get when you launch an automotive industry startup? A really wild ride! The past year or so has indeed been a wild ride since I took over as CEO of Tesseract Structural Innovations, an innovative materials and engineering solution that makes car crashes more survivable for passengers. Our patented approach absorbs kinetic energy during a crash before it affects the occupants of the vehicle. But what makes for the wild ride?
First, the automobile industry is huge, with most people being able to list a dozen brand names and to recognize many more from around the world. The volumes involved in vehicle manufacturing are truly enormous in multiple dimensions, with massive amounts of materials and rapidly advancing technologies and multiple complex interdependent technical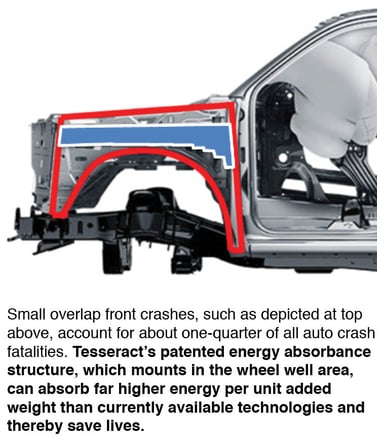 systems in each vehicle. Small vehicle production runs are 15,000-25,000 vehicles, but the top light truck models each exceed half a million vehicles every year, out of about seventeen million vehicles a year the past few years.
Second, the number of suppliers is even larger, as the auto industry includes over four hundred major companies. Some of are owned and controlled by the major manufacturers, but many more are independent companies with massive volumes of parts that they deliver ranging from single products on a single vehicle platform to diverse product lines. These suppliers are informally identified within tiers. Tier One includes the largest and often most diverse companies with many recognizable brand names such as Continental, Panasonic, Hitachi, and Bosch, but also names unknown by the average consumer such as Aptiv (formerly Delphi), Lumax and ZF (formerly TRW Automotive). Over 50,000 automotive parts suppliers are listed in industry databases that supply parts ranging from batteries to bumpers and car seats to gas caps.
Third, there is a wide variety of decision-making styles of the major manufacturers, both at an organizational level as well as within their product lines. Some manufacturers pride themselves on introducing new technologies in their vehicles. Many have low volume models where they experiment with new technologies at modest volumes, where successful innovations will make it into other models with higher volumes when successful. Other manufacturers are proud to say that they are careful and paced in adopting new technologies, which sometimes results in reducing risks and high rated models in terms of quality. Still others are truly slow to adopt new technologies and without necessarily benefiting from vehicle known for quality.
Fourth, there are high barriers to break into the automobile supplier list. The barriers are not just the challenges from above industry dynamics, but because the auto industry has become rigorous about its supplier manufacturing standards and testing requirements. The testing includes standalone and as part of a vehicle. It can be extremely difficult just to get quality acceptance of a new production facility with known parts, much less launch a new product design in a new facility by a young company.
So, why would a startup company bite off all this? Aside from the main reason to save lives, the next biggest reasons are in that second paragraph. The potential is for tens of thousands to millions of units resulting in significant revenue opportunity even within small model lines or newly introduced models. A new technology can produce a fast growth company very quickly. There are some surprises, such as the relatively low regulatory hurdles for many parts in a vehicle. Crash safety, surprisingly, does not always involve a lot of regulations. High expectations from vehicle manufacturers combined with "public shaming" creates an equally high hurdle. Who hasn't seen the videos of the Tesla fires after a crash damaged the battery? It seems everyone knows about the crash and quality ratings from sources such as Consumer Reports and car rankings by U.S. News & World Report.
Tesseract has a novel approach to improving safety during crashes with a unique energy absorbing structure, known as a UDU ("Uniform Deceleration Unit") and comprising a nanoparticle-infused aluminum alloy foam integrated into a structural skin. The structure can be easily integrated into the structure of the vehicle and in a small overlap front crash can absorb an astounding 75% of a vehicle's energy during a crash. A UDU absorbs more energy than any other approach per unit of added weight.

In the past year, the company has developed a better, more manufacturable, and cost-effective "version 2" design. A key to the version 2 is a modular design with specific engineered properties that deform smoothly segment to segment, each one absorbing more kinetic energy than the last, essentially slowing the crash as it progresses. The following videos show a component inside a segment and a full segment crush, examples of the rigorous testing and validation that we do for each component and segment, as well as full parts.
Tube Skin Crush: https://vimeo.com/417049976
Full Segment Crush: https://vimeo.com/417048482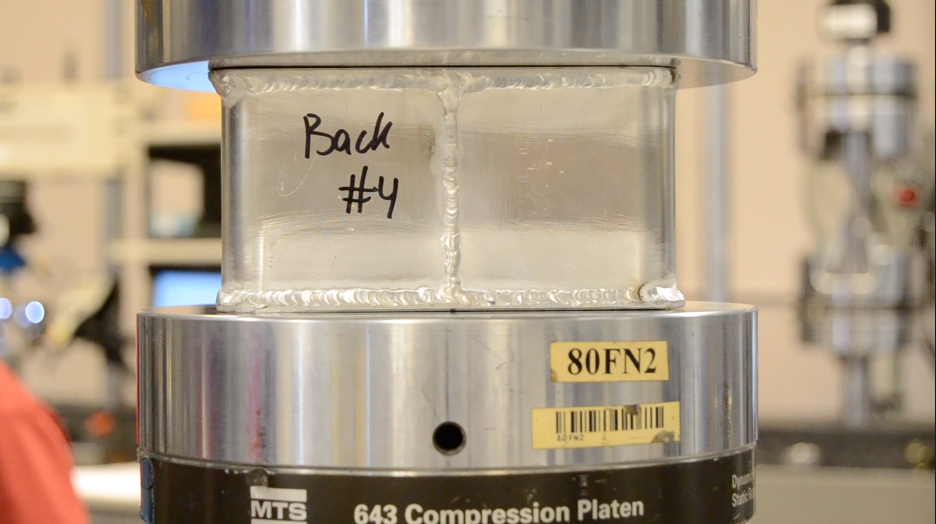 In addition to small overall front crash protection, which account for one quarter of all auto crash fatalities each year, another early application being developed for UDU is the protection of the battery compartment in electric vehicles to prevent intrusion and dangerous explosions and fires.
We launched our first visible industry presence at the April 2019 SAE World Congress Experience, speaking with representatives of the majority of the top auto manufacturers and several top tier suppliers. We also picked up a new client for a major new product concept development project at the conference and are working together to apply our technology to design a part that meets their needs. The year included the awarding of our first patent, while two others are still pending and two new ones were filed.
Over the last several months the company competed in three rounds of the Global Automotive & Mobility Innovation Challenge. The competition started with a hundred global competitors in the first round to two dozen in the semi-finals. Originally the finals were going to be a highly visible competition on the main stage at this year's SAE WCx conference in Detroit, but the competition was moved to an online event after the conference was cancelled due to COVID-19. Even then, it was quite exciting to make it among the dozen companies named as finalists in a prestigious auto industry competition held virtually Detroit.
We had a little serendipity in a special pre-finals meeting with an innovation team from a major manufacturer. A representative from that team has a niece who lost her leg in one of the types of car crashes we are focused on solving. It can be difficult to make a personal connection to your customer, but a little luck sometimes can be the difference needed to get the attention of a major customer in a crowded field.
Regarding the competition finals, we were pleased to be there getting visibility to top industry executives, but really excited to be named a winner with what the announcer called "an unconventional approach" to win the "Conventional Mobility Technology Innovations" category.
Even with the pandemic making it harder presently to capture attention from the large auto manufacturers, with our breakthrough technology, and the attention it is receiving, we look forward to another exciting year of progress ahead.
To learn more about Tesseract Structural Innovations go to https://tesseractinnovations.com/