Please describe your background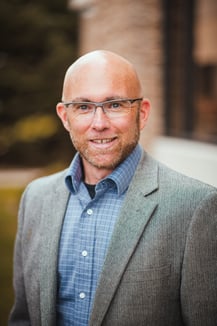 After my undergrad in Biological Sciences, I spent 13 years at Amgen in Thousand Oaks, CA. After 11 years in the lab, I wanted to try something different and ended up in the Corporate Development department, specifically in the Extramural Research Alliances (ERA) group. This group managed sponsored research and material transfer agreements for the company. In 2008, my family and I decided to make a move to Colorado where I took a position with the licensing team within the Colorado State University Research Foundation (CSURF). Since 2008, I've worked with people from many areas of CSU, and now lead the licensing team as Managing Director, Licensing & Compliance.
How did your experiences lead you to pursue a career in technology transfer?
While at Amgen, I had my first exposure to tech transfer. Because we received so many requests for materials, I became very familiar with MTAs and the office which supported these types of transactions on the university side. When I learned of CSU developing a robust tech transfer program, it was time to move out of California and to Colorado.
What is CSURF and what role does it play in the innovation and entrepreneurial ecosystem at CSU?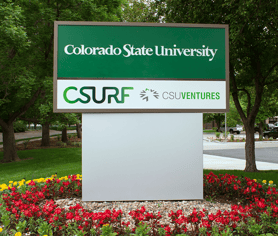 The Colorado State University Research Foundation (CSURF) is a 501c3 not-for-profit corporation external to CSU that serves the universities in the Colorado State University System (includes CSU Fort Collins, CSU Pueblo, CSU Global, CSU Spur campus and various extension sites). The technology transfer unit of CSURF is tasked by the System to manage the intellectual property and commercialization of technologies which are developed by staff, faculty, and graduate students at any of the CSU campuses. Like most research universities, there are many great ideas and innovations that take place on campus. Our unit exists to enable the protection (patents, trademarks, copyrights) and transfer (licensing) of innovation into the global marketplace for the benefit of people, animals, and the planet.
What programs does CSURF have in place to support inventors (faculty, students) in commercializing their research and accelerating the selection and advancement of commercially relevant technologies?
A. CSURF has several programs which help advance technologies.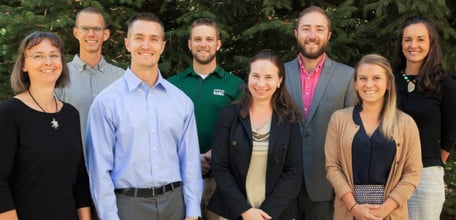 1. Ambassador Program: We engage with graduate students and postdoctoral fellows in our Ambassador program. This program was developed to train and expose grad students to many areas of the business side of things, including the patent process, conducting prior art searches, writing marketing summaries, building relationships, assisting startup companies by providing market summaries, and similar tasks. In 2020, the Ambassador program was expanded to include a rotation with Innosphere Ventures to further provide professional development working directly with Innosphere Ventures client companies.
2. The Research to Market (R2M) accelerator program is run in collaboration with the Institute for Entrepreneurship. In this program, faculty and their student teams spend an intensive period of time to learn about customer discovery and product-market fit by doing extensive customer discovery interviews and following the Lean Launchpad methodology developed by Steve Blank. This program is modeled after the national I-Corps training programs offered by the NSF, NIH, DOD, and DOE. Any team affiliated with a Colorado university program may participate in this program, although slots are reserved specifically for CSU deep-tech teams.
3. CSURF also administers the FUEL program, a State-funded grant program for CSU-Fort Collins faculty engaging in innovation and entrepreneurship that may have economic gains for Colorado. The FUEL program provides funds for proof-of-concept innovation needs. The majority of funds are provide by the Colorado Office of Economic Development and International Trade (OEDIT) Advanced Industries Proof of Concept program, which is designed with a goal of enhancing positive economic impact, namely company and job creation for Colorado.
4. National Academy of Inventors (NAI) Chapter. Most recently, CSU Office of the Provost and CSURF launched an NAI Chapter to support innovation on campus. The goal of NAI on campus is to take an active role with faculty, students, and staff to support innovation and entrepreneurship. Further, NAI is geared to highlight faculty inventors who are active and to showcase innovation during campus events.
5. CSU Demo Day is our annual innovation symposium event. Held each spring, this premier event showcases the innovation and entrepreneurial activity of CSU and the community. With over 100 presenters, 30 CSU-affiliated startup companies, and 450 attendees, Demo Day inspires and enriches the innovative hub at CSU.
B. CSU has several programs that support innovation and entrepreneurship, two of which are noted below (we partner or advise in these two programs as needed).
1. Through the Office of the Vice President of Research (OVPR), the Catalyst for Innovative Partnerships (CIP) selects projects to develop and fund interdisciplinary programs and to address some of the world's most pressing problems.
2. The Institute for Entrepreneurship in the College of Business runs a series of entrepreneurship programs available to students, faculty and staff that provides startup entrepreneurship training and access to mentors.
To what extent do you interact with local, regional, national and even international resources such as investors and strategic partners?
CSURF partners locally and globally with a variety of groups. At the local and state levels, we partner with Innosphere Ventures, the Colorado Bioscience Association, Rockies Venture Club, Venture Partners – CU Boulder, the Colorado Clinical and Translational Sciences Institute (CU-Anschutz), and the Colorado Office of Economic Development and International Trade. At the Regional and National levels, we partner with the NSF Western I-Corps hub (out of USC), the USPTO, the Association of University Technology Transfer Managers (AUTM), the National Academy of Inventors, and various industry representatives.
How do you identify and engage with them?
A. There's no "one size fits all" to working with these resources. Some partnerships are less defined, offering opportunities to dialogue about technology areas. Other partnerships, including those with the State of Colorado, are very well defined and manage contracts for funding in a dedicated process.
B. We identify potential partners in many ways – through CSU inventors and startups, attending partnering meetings, referrals from other universities, social media connections, and interest received from marketing posts.
CSU is a world leader in infectious diseases. Could you provide an overview of the different components of this center of excellence?

A. CSU is a leading expert in tuberculosis (and other mycobacterium), prion research, and vector borne diseases. Many of the renown infectious disease research personnel work at the Infectious Disease Research Center on the CSU foothills campus.
B. CSU is also home to BioMARC, a contract development & manufacturing organization, and can work with partners to manufacture BSL-2 and BSL-3 products such as vaccines and diagnostic reagents.
C. With such an intense focus on Infectious Disease, CSURF has curated a portfolio listing of infectious disease technologies and startup companies that makes it easy to see the depth and breadth of work being done at CSU: csuventures.org/licensing/covid-updates-csuinvents
What are the unique strengths of the Infectious Disease Research Center (IDRC) and BioMARC that set you apart from other institutes with a similar focus? How did research and manufacturing capabilities of these and other entities help CSU address COVID-19?
Due to the expertise in infectious disease at CSU, BioMarc can work with infectious agents designated as requiring biosafety level 2 and 3 (BSL-2/BSL-3).
In addition to infectious diseases, what are some other focus areas at CSU?
With a world class veterinary teaching hospital, the Flint Animal Cancer Center, and the Animal Reproduction & Biotechnology Laboratory, CSU has tremendous resources in this area, both in bench research and clinical services.
CSU is well resourced in clean and renewable energy (including the Powerhouse facility), Chemistry (battery tech, diagnostics), and recently added several faculty with expertise in Microbiome research. CSURF has curated a portfolio listing of technologies and startups with a focus on sustainability, to demonstrate the depth and breadth of work at CSU: csuventures.org/licensing/sustainability
How do you measure the performance and impact of your work? Are there any metrics you keep track of? Would you like to highlight a few success stories, i.e. CSU startups and alliances in the life-sciences space?
A. For leading indicators, we look at the inventors we work with and how we engage with new CSU innovators. We track standard metrics such as the number of invention disclosures, patents filed, and revenues. We also look at our startup companies and downstream figures such as jobs creation and companies formed.
B. Some companies to highlight in life science include Kromatid, Surgireal, Perspectus, SiVec Biotechnologies, and VetDC (easy list to see is found here, with active links to the companies' websites: csuventures.org/startups/csu-startups. Of notoriety, Zoetis, a global animal health company, established a new research lab at the CSU Infectious Diseases Research Center. This co-located facility allows for collaboration between Zoetis and CSU researchers, searching for immunotherapy solutions to diseases in animals, primarily livestock.
What are some challenges and opportunities that you foresee in life-science innovation and commercialization globally and nationally, but more specifically at CSU? Are these different for vaccines vs therapeutics vs medical devices and diagnostics?
One of the biggest challenges in any medical/life science product is the cost to get a product to market. CSU does not have a medical school, so it is a must for CSU to find a partner to take on the development responsibilities of that would normally occur as part of a clinical program. Most big pharma/biotech companies are not interested in early-stage technologies, which is what almost all academic innovations are – so we have to find ways to de-risk the technologies and help get them past the very early stage. To do that, we often work with smaller companies, even startups, to help take technologies and develop them such that a global entity may become interested.
VIC Technology Venture Development recently partnered with CSU for the development of a platform vaccine manufacturing technology through the newly formed company, Solaris Vaccines. How do you anticipate VIC and CSU collaborating in the future?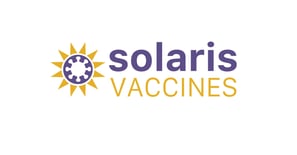 We anticipate a partnership around federal grants and contracts, where CSU is the key partner and where pre-clinical work will thrive to expand use of the vaccine platform for programs focused on pathogens outside of viruses. Solaris is uniquely positioned to source grants and funds that would then be deployed at CSU such that Solaris maximizes research dollars. Solaris and CSU also have the opportunity to create a true vaccine platform, where the Solavax system can be utilized to create vaccines to address viruses, bacteria, parasites and other pathogens.
To learn more about CSU Ventures visit csuventures.org