Tell us about your background in technology transfer and commercialization. What experiences led you to this role?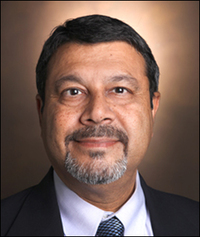 During my role as a researcher at a national laboratory, I worked at a DOE "User Center" where I had the opportunity to interact with industry collaborators. At about the same time, the national labs were ramping up their IP management and technology transfer roles in light of the Bayh-Dole Act. I transitioned from a researcher role to the technology transfer role taking on increasingly complex situations involving national labs, academia and industry with a multitude of relationship types. I began to understand the importance of balancing the motivations of different stakeholders. Later I transitioned to my current role in academic tech transfer where I have had the good fortune of working with some of the top people in the field. I was encouraged to take reasoned risks and also encourage faculty to engage in the entrepreneurial sphere.
You've been with Vanderbilt for more than 10 years now. How has the innovation and entrepreneurial landscape changed at Vanderbilt? What does the future hold?
It is interesting that the percentage of incoming faculty with a pre-existing interest in both IP and entrepreneurship has risen dramatically over the last decade. Our office regularly receives requests for introductory discussions with potential faculty candidates during their interview rounds; we are more than happy to oblige. Vanderbilt's chancellor has publicly stated a commitment to encourage faculty entrepreneurial aspirations. Interestingly, this now extends beyond the traditional science and technology realm to education, transportation, psychology, etc. I believe that the "creative capital" available at Nashville is a good portent for increasing levels of entrepreneurship in the coming years. With increasing numbers of large companies moving to middle Tennessee, the available talent pool is also a factor in the increased local entrepreneurial ecosystem.
How does Vanderbilt support its faculty, staff and graduate students in their innovation and scientific research translation efforts?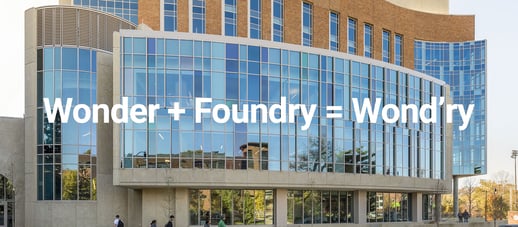 Institutionally, there are a number of internal funding mechanisms for exploratory studies that faculty can and do avail of. Our office occasionally provides modest translational funds to assist in the making of prototypes, GUIs and professional market assessments; the purpose is to make technologies attractive for commercialization. We have found that one of the most effective ways to make inroads with faculty and their mentees is to ask for an opportunity to speak about IP, entrepreneurship etc. at the regular lab meetings. This widens the audience from just the faculty member to the aspirations of their mentees. Another way to increase engagement is to be "part-time" advisors in the degree-driven work with a focus on the practical/commercial aspects of the research. It is all about building credibility and gaining acceptance as "trusted intermediaries". Vanderbilt's innovation center, The Wond'ry, is a catalyst for building and strengthening creativity across the Vanderbilt campus, not just in the traditional science and engineering arena. In addition to being an I-Corps Hub, the Wond'ry has a lot of programs centered around Building a Better Entrepreneur and has some on-campus office space.
How does proximity to Vanderbilt University's School of Medicine help scientists and engineers create disruptive technologies that solve real problems and cater to unmet needs in the healthcare sector?
This question is an astute one. Upon arriving at Vanderbilt and starting work with faculty in the Engineering school, it took me a week or so to recognize the close compact between the medical center and the physical sciences faculty. I recognized early that there was an immense amount of cross-pollination between the "university" and the "medical center" with numerous faculty having cross-institutional appointments; the leading catalyst for this being physical proximity. Starting with the interest of a BME faculty member in the now vaunted image-based surgical guidance expertise at Vanderbilt, this has morphed into surgical robotics, orthopedics and analytical arenas. This culminated in the creation of VISE (Vanderbilt Institute for Surgery and Engineering) in 2015; a location where engineers and surgeons can collaborate in a boundary-less manner.
What resources can startup companies licensing technologies from Vanderbilt make use of for further product development and commercialization activities?

Vanderbilt relies on close interactions with its business school (management talent) and various state and public-private partnerships for the purpose of promoting startups. As an example, LaunchTN provides matching funds for startups that receive SBIR/STTR funding. At Vanderbilt, we have instituted startup-friendly licensing terms (cashless licensing, 1-year holiday on IP costs, payment plan options, reduced diligence expectations). The New Ventures team at our office helps incorporate new ventures, helps raise capital, and also helps with financial modeling and business plan pitches. Ideas for startups are often vetted through an external review Entrepreneurship Advisory Council (EAC). We hope to launch a seed fund for our startups within the next 12 months.
Are there any key differences in how scientific research is funded and how tech transfer and licensing activities take place in a private university like Vanderbilt compared to public universities?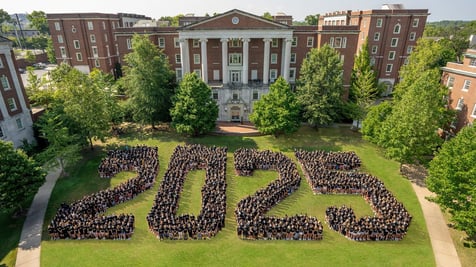 Funding mechanisms for research tend to be comparable at private and public universities; both rely heavily on federal funding dollars. Private universities usually have larger endowments, a portion of which may be used for discretionary funding by faculty. The real difference is between the universities that operate through separate (but connected) foundations and those that keep tech transfer administratively within the research offices. Foundations usually have a greater degree of independence in prioritization of investments in IP protection. In both instances, alumni donations can play a role in research funding. Both public and private universities rely heavily on regional networks in the economic development arena. For example, our office participates in numerous economic development organizations, in addition to collaborating in the joint submission of development grants. We love to encourage our licensees to remain local and hire our talented graduates.
Tell us about some unique attributes, core competencies and focus areas of CTTC (Center for Technology Transfer and Commercialization). What are some life-science/medtech startups that have come out of Vanderbilt you'd like to talk about?
CTTC's remit requires and permits us to deal with technologies from inception to demise ("cradle-to-grave"). We work closely with faculty in the development of strategies for marketing, licensing and follow-up activities. As an example, the model that has worked for us is a combination of IP licensing and sponsored research in the initial years to "productize" a technology. This has the added benefit of our licensees identifying graduate students as potential hires. CTTC prides itself in ongoing close contact with faculty to "see over the horizon" preparatory to future activities. As an example, we are currently recruiting for a position with computer science expertise to complement the stated objective of our engineering school to add approx. 20 new CS faculty. There is a depth to CTTC's stable (both technical and business) that ensures commercial and entrepreneurial success. Vanderbilt and Deerfield Management have formed ANCORA, a company dedicated to bringing long-term, high-potential life sciences technologies to market. CTTC has been successful in the creation of HeroWear, an exoskeleton company. In the surgical robotics space, Endotheia and Virtuoso Surgical which are generating significant investment interest. In the energy and environmental space, SkyNano Technologies continues to garner the support of DOE and the commercial sector. In the life sciences domain, Mountain Group Capital and Deerfield created Apello Pharmaceuticals in Nashville to commercialize some allosteric modulators for Parkinson's disease.
Vanderbilt TTO and VIC have been engaging with each other on some interesting life-science technologies. How do you see this partnership evolving moving forward?
A recurring theme in our office is the importance of "repeat customers". It is my hope that VIC and our office will engage in biannual discussions. This would provide for mutual understanding regarding new technologies coming into the pipeline that may be of interest as also updates on ongoing due diligence by VIC on selected technologies. VIC's breadth of expertise would certainly complement the range of research interests at Vanderbilt. I plan to engage VIC with our New Ventures team to foster ongoing collaborations.
To learn more about the Center for Technology Transfer & Commercialization (CTTC) visit research.vanderbilt.edu