Kim Muller is the Executive Director of CU Innovations, the technology commercialization and venture development office at the University of Colorado's Anschutz Medical and Denver campuses. We recently had a chance to discuss the overall topic of supporting the translation of cutting-edge research.
Many thanks for taking the time to speak with us today. Maybe it's best to start off with an overview of the two campuses your group supports, since they are very different in terms of focus, demographics, settings, etc.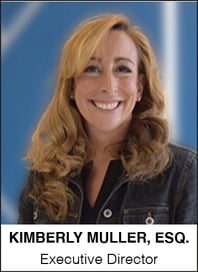 Thank you for this opportunity. University of Colorado has 4 campuses: CU Anschutz, Boulder, Denver and Colorado Springs. They each have different focuses and strengths. CU Anschutz is the medical campus where the medical school co-exists side by side with 3 great hospitals: UCH, Children's and VA. Research, clinical practice and education are the three major pillars similar to other comparable academic medical centers. Anschutz is a campus that mostly hosts graduate students across five schools; Medicine, Pharmacy, Nursing, Public Health and Dentistry.
On the other hand, the Denver campus has a heavier focus on undergraduate education with great schools like Engineering and Social Studies. Since the Denver campus is embedded in the urban environment, their tag line 'CU in the city' that really summarizes their mission. They work to enable access to education for diverse group of students. We work closely with the School of Engineering in Denver which hosts various entrepreneurial faculty that file their inventions with our office.
What are some of the areas of focus/centers of excellence at the Anschutz Medical Campus?
Anschutz Medical Campus has excellence in all three areas I mentioned earlier: research, medical training and patient care. Indeed, having all three areas working side by side in harmony makes it a great place for research and clinical practice. We have various centers of excellence; let me mention couple of them.
The Gates Center for Regenerative Medicine, The Cancer Center and Colorado Clinical and Translational Sciences Institute (CCTSI) are all multi-institutional centers where other universities in Colorado are represented. The Gates Center, funded with more than $22M in philanthropy since its inception in 2010, is doing cutting edge research in cell and gene therapy including using organoids in drug discovery and as therapeutics. The Cancer Center hosts brilliant researchers and clinicians working on various oncology projects. The CCTSI, funded by a CTSA grant from 2007 through 2023 works to accelerate the translation of research discoveries into improved patient care and public health. These multi-institutional centers continue to attract significant amount of federal and philanthropic funding and global talent while making meaningful impacts to the advancement of medicine
Our work in clinical practice and collaboration with our hospital partners offer us substantial advantage in the creation of a comprehensive enterprise data warehouse from pediatrics to geriatrics. The Center for Personalized Medicine (CCPM) occupies a key function in serving as a testbed for various innovative big data projects and partnerships with industry. There is a substantial effort to push the boundaries in personalized medicine as part of both in-house research and external collaborations with industry partners.
The Barbara Davis Center for Diabetes is also a center for excellence in particular for Type 1 diabetes research and patient care. That is also a great example where clinicians and researchers work side by side, developing cutting edge research driven by clinical observations and needs.
We also have the Lynda Crnic Institute for Down Syndrome related research. They have a very successful interdisciplinary group working on various dimensions of Down syndrome. The Lynda Crnic Institute strives to improve the lives of people with this genetic disease while also gleaning insights from Down syndrome and how other diseases can be treated and managed.
In the technology transfer world, we often refer to the so-called "AUTM metrics" as a means to capture each university's performance. Could you discuss what these are and how they don't always paint a complete or accurate picture?
Technology transfer is an evolving field. Since the Bayh Dole Act of 1980, it has had various iterations in its short 4-decade history. With AUTM metrics I believe you are referring to traditional innovation metrics such as the number of licenses and option agreements signed, startups formed etc. These are of course important but not enough to understand or encompass all of the innovation activity on the campus.
We have a totally different perspective about the role of CU Innovations. We see ourselves as the main gateway to a large research and clinical infrastructure. We work to build collaborations between academia and industry to enable culture exchange and speed up discoveries so that they can ultimately reach to patient care. Both sides have their strengths and weaknesses and capitalizing on these strengths creates a much bigger impact for the benefit of society.
As an example, the UCHealth CARE Innovation Center is focused on revolutionizing health care delivery. Our partnership with UCHealth creates a comprehensive platform of resources that only a national academic medical center can provide, including intellectual assets, real-time data and world-class studies with real results. Leveraging these resources, we deploy an entrepreneurial, quick-to-market innovation approach to working with external early-stage companies and large multinational corporations. These collaborations create new opportunities for research and faculty on the Anschutz Medical Campus to participate in innovation and commercialization of their knowhow in ways that are not captured in AUTM metrics. We have designed our innovation platform to cut through the predictable obstacles that encumber other large academic organizations, so that first and foremost, our patients, partners, and eventually people all over the world can benefit.
To this point, please tell us about some of the innovative programs that have been created at CU-AMC and CU-Denver to support the advancement of basic and clinical research towards products with real-world impact.
A major challenge for all academic translational efforts is the lack of gap funding as well as the expertise in product development. We have been trying to tackle these two major challenges by dedicating specific funding and building new programs designed specifically to those gaps.
We have established two accelerator programs on the campus. One is Gates Grubstake program that focuses on regenerative projects. It supports generally 3 projects per year with some generous funding that can be spend on product development related expenses, which wouldn't be possible with a traditional federal grant. This program has a great record of success. An initial investment of $6M from 2014-2020 has resulted in 7 pre-IND and 3 IND/IDE packages in preparation, and 1 clinical started in Q1 2021. Five companies have spun out and there has been at least $35M in follow on funding from grants, charities, or investment.
We also established the SPARK program in 2018 in collaboration with Stanford University. We provide faculty with funding, mentorship and a curriculum-based training around commercialization and entrepreneurship. So far, SPARK has had 4 cycles of applications and received over 150 project applications and funded 36 projects. We have put together a dedicated project management team to shepherd selected projects along and connect them with resources they need. Our faculty expressed on various occasions how they enjoy and benefit from interacting with these successful mentors. In 2019, NIH awarded the SPARK program $4M to establish a REACH Hub, choosing us to become one of 5 new hubs nationally. This designation has enabled us to connect with other REACH hubs across the nation, to become part of a broader network and also have direct access to other resources the NIH offers.
We also set up another gap funding mechanism, Chancellors Discovery and Innovation Fund. Its main mission is to help faculty at a critical stage of their research in conducting key experiments that would unlock follow-on funding. With this mechanism, faculty won't need to wait for long grant cycles and can speed up discovery and commercialization.
Finally, the university recently established a new $50M CU Healthcare Innovation Fund, which invests strategically in early-stage campus partner companies and in university technologies as part of larger syndicate investment rounds.
Describe your background/career path that led you to your current role.
I have what you would describe as a non-traditional background for a leader of a technology transfer office but have combined these experiences to drive novel ways of reimagining what our office could represent. My educational background is in genetics and law which led to my first job at a patent attorney in New York with Chadbourne and Parke, LLP. I loved the entrepreneurial side of the work I was doing and then started and sold a number of companies in the biotech, tech, and clean energy fields, including Curagen Corporation (acquired by Celldex Therapeutics), 454 Life Science (acquired by Roche), and Arbor Fuel, a biofuel company that utilized recombinant microorganisms for the production of ethanol and butanol.
After these successes, I was recruited to the Yale Entrepreneurial Institute (YEI) as the Deputy Director and managed New Ventures in the Office of Cooperative Research. During my time there, the Yale's Office of Cooperative Research started more than 70 new ventures that have raised over $5B in investor capital. In June of 2015, I was then recruited by Steve VanNurden to come out the Anschutz Medical Campus to lead the tech transfer function at CU Innovations. What attracted me to the campus was that fact that on a single site, we had two nationally-ranked health systems co-located with an outstanding academic medical center, a very unique and fertile ground for creating the kind comprehensive innovation ecosystem I wanted to build.
As the leader of technology commercialization at a top-tier research university, what sorts of trends are you seeing, both here in the US and globally?
There are numerous trends coming off of the lessons that we have learned during the pandemic that make this a very interesting time to be in healthcare. First and foremost, the COVID-19 pandemic tested our healthcare system beyond what was previously imagined, but this also led to tremendous innovation, acceleration of novel care models, research and discovery. The lessons learned from managing this pandemic, including how to best serve patients in a wide range of care environments, creates unique opportunities for innovation such as telehealth, remote patient monitoring, virtual clinical trials, and a renewed emphasis on better mental health services. The appetite by the healthcare sector to do better and implement population health, innovate the delivery of care, and streamline health system efficiencies and operations has never been greater.
In recognition of this rapidly changing landscape, healthcare sector investing reached record levels in 2020. Global healthcare funding was around $80B last year and in the North America, this was about a 40% increase over 2019. Many of the trends that we were expecting heading into 2020, such as telemedicine, mental health, virtual care coupled with remote patient monitoring, and clinical trial management drove much of the private investment in 2020. Similar to digital health, the biotech sector experienced record levels of private investing, IPO activity, follow-on financings, and M&A activity in 2020. In one analysis, total capital raised by the global biotech sector in 2020 was over $140B. We expect these sectors to continue growing as there is a renewed interest in pandemic preparedness, healthcare infrastructure, and efficient care delivery bringing us towards more widespread value-based care models.
The adoption of most digital health technologies significantly accelerated in 2020 and there will be further implementations and enhancements required to existing technologies as the care model continues to evolve. The economy in the United States continues to rebound, but we will need to achieve sufficient vaccine adoption to move past the economic damage caused by the pandemic. With ample liquidity in the public and private markets, consolidation of those cost effective, scalable and differentiated healthcare technology solutions will accelerate, and winners will begin to rise to the top.
Internationally, the trends are a bit more varied representing a spectrum of post-COVID-19 economic progress. In some countries, the response to the pandemic has been to implement strong protocols to track and quarantine exposed individuals like South Korea, Taiwan, Singapore, Israel, Australia, UAE and other nations have shown. Other nations such as Brazil, Mexico, Argentina, India among others have lagged behind in regard to these approaches and will struggle to put the pandemic in the rearview for some time. The risk here is that long haulers of COVID-19 may result in the creation of novel strains of SARS-CoV-2 that encumber the global vaccination effort. As our campus strives to design and innovation new models of healthcare delivery, we aim to promote equitable approaches that can improve our collective health.
What are the primary challenges in your field?
I think most innovation offices face two major challenges. The first is that the technologies we work on are at a very early stage. In most instances, there is little chance to evaluate the true potential of these technologies. And the second challenge is the lack resources to support these projects to move them past the 'valley of death'. I am happy to say we have been quite successful in bringing in resources to the campus to provide both; gap funding and also product development experts guide our faculty's efforts.
How has the COVID-19 pandemic affected CU innovations and the campuses it supports?
Both campuses were shut down briefly when the pandemic started. CU Anschutz leadership worked swiftly to put all necessary protocols in place to gradually open the campus, particularly the research arm. Most of university staff has been working remotely. During this process we discovered how quickly we adjusted to changing circumstances. Our team at CU Innovations have not lost any momentum due to remote working. Quite on the contrary, it has been a very successful year in terms of our metrics. A lot of our faculty also diverted their attention to tackling COVID-19 and we tried to support them with providing funding by utilizing the Chancellors Discovery and Innovation Fund and identifying industry partners and connecting them with the broader ecosystem.
Our hospital partners have obviously been impacted the most from COVID-19 and the efforts of our faculty in taking care of these patients or supporting the broader COVID-19 response have been nothing short of heroic.
It would be great if you could briefly touch on how VIC Technology Venture Development and CU Innovations have worked together following the firm's establishment of its Colorado office, as well as opportunities to collaborate in the future.
We are extremely pleased to see VIC Technology Venture Development set up its Colorado office. Similar to many other states, Colorado's biggest challenge is capital, so we are hoping other VCs will follow suit.
VIC and CU Innovations have established a great working relationship. We try to understand the interests of VIC and share our opportunities coming out of the campus. We appreciate your model of engaging at an early stage and forming the company together. Recently we started working on a specific technology. The program is built on Professor Ulli Bayer's (PhD) discovery regarding a neuroprotective CaMKII inhibitor. Dr. Bayer is a professor at the Department of Pharmacology and was part of the SPARK program's second cohort. His invention centers around the development of a (peptide) therapeutic for the prevention of neurological damage after ischemia caused by cardiac arrest (global cerebral ischemia- GCI around), stroke (focal cerebral ischemia) or open-heart surgery (mild GCI). There are currently no drug treatments for the neuronal damage resulting from a stroke. The only approved pharmacological treatment of stroke patients is hemolytic therapy with tissue plasminogen activator (TPA), but less than 2% of patients receive tissue plasminogen activator. TPA is not effective in GCI or hemorrhagic stroke (20% of all strokes). Diagnostic evaluation pushes most patients beyond the therapeutically effective time window for tissue plasminogen activator. Inhibition of CaMKII is a promising therapeutic approach for post-insult neuroprotection.
VIC has licensed this technology and set up a new company, Neurexis Therapeutics. We believe this is a great model. Through our accelerator programs we de-risk technologies, have proof of concept data and then engage with VIC which brings in business components as well as grant writing.