Executive with over 25 Years' Business Development Experience Will Lead VIC's Expansion into Texas.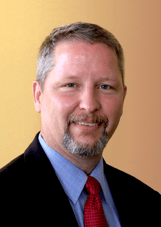 FAYETTEVILLE, AR – November 1, 2018 – VIC Technology Venture Development™ (VIC) is pleased to announce that James Y. Lancaster has joined the company as Managing Director – Texas Branch, and is serving as interim CEO of VIC portfolio company Tesseract Innovations, Inc. Mr. Lancaster will assist in the assessment and creation of new ventures in Texas based on exclusively licensed intellectual property from top research institutions in Texas and around the world. He provides management expertise in in the areas of business development, technology commercialization, team formation, and corporate strategic planning. Mr. Lancaster will also oversee the development and execution of key commercial milestones, funding, and recruitment of permanent CEOs and management teams into VIC's Texas portfolio companies.
Mr. Lancaster will work closely with Dr. Ralph Henry in the Dallas-Fort Worth area, VIC's Vice President Life Science and Medical Technology. Dr. Henry is an Entrepreneur-in-Residence with the University of Texas Southwestern Medical Center, where he reviews promising technologies available to license. Also available to enhance the efforts of the VIC Texas team are Dallas-based board member Jamie Rogers, an accomplished business leader, and Strategic Advisory Board member Dan Owen, a private investor, entrepreneur and company advisor with a successful track record in technology and venture capital.
"We are excited to have James join as part of VIC's team as we continue to execute our national expansion" said Calvin Goforth, President and Founder of VIC. "James provides the deep experience and talent that is needed for overseeing our portfolio development in Texas as we build companies from the ground up based on some of the world's best new technologies "
Mr. Lancaster is a seasoned entrepreneur and business development executive with over 25 years of experience across multiple industries. He was most recently the Founder and Managing Director of the Innovate Family of Companies including Innovate CXO Services, Innovate Angel Funds, and Innovate BCS Development, which were created to fill critical gaps in the central Texas innovation ecosystem. Client technologies included a variety of software, innovative materials, internet-of-things, robotics, autonomous vehicles, drone technologies, medical device, biological control, and waste recycling technologies.
Prior to becoming an entrepreneur, he worked for Deloitte Consulting in Dallas with Fortune 500 clients such as Alcatel, Allied Signal, Ericsson, Bridgestone/Firestone, Haliburton, Herman Miller, Honeywell, NEC, and Sonoco. He held other executive positions in the Dallas and College Station areas, including business software and services, medical technologies, and IT solutions.
"This is a tremendous opportunity to augment what I've done over the past eighteen years, which is to help expand technology commercialization from Texas universities", said James. "When I lived in Dallas I founded multiple companies and worked with others, as well as worked with DFW area incubators and angel investor networks. From College Station I was similarly engaged with area universities, incubators and angel investors ranging from Houston to Austin and Waco. A Texas-wide opportunity working with VIC was too much to pass up."
Mr. Lancaster is a recurring lecturer and program founder of the Maroon Fund at Texas A&M University; a Founder/Board President of BrightMinds Foundation, a 501(c)3 organization operating Lemonade Day BCS, a Bryan/College Station organization that teaches youth to start, own, and operate their own business. Mr. Lancaster holds a BBA from Texas A&M and an MBA from the University of Texas at Austin.
VIC Technology Venture Development
A technology venture development firm that creates innovative new companies with world changing science and engineering based technologies. VIC carefully selects and licenses technologies from universities and research institutions, then partners technology entrepreneurs with business experts, technology experts and seed stage investors. VIC provides its portfolio companies with senior management expertise, intimate knowledge of technology startups, and proven processes to execute business strategies. Its team members bring extensive experience across legal, financial, operations, marketing, capital acquisition, and technology management areas. VIC experts help their portfolio companies meet management and business planning goals by providing appropriate support at each stage in their development, only as it is needed. For more information, please visit victech.com