Nob Hill Therapeutics has recruited global thought leaders to its Strategic Advisory Board.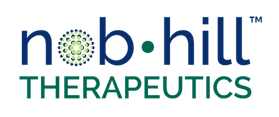 Albuquerque, NM - Nob Hill Therapeutics (NHT) is pleased to announce the members of its Strategic Advisory Board. Under the leadership of John Pritchard, PhD, the other members are: Caroline Baxter, MD, Charles Daley, MD and Noel Greenberger. The SAB brings together internationally renowned clinicians and commercialization experts to guide NHT's clinical development direction and advise the company on strategic business planning.
Yun Li, CEO of NHT, says "NHT has assembled a world-class advisory team, thanks to the leadership of our Executive Chairman Dr. Paul Atkins. The company is at an inflection point, the completion of the strategic advisory board is timely and much needed."

John Pritchard, PhD is an independent consultant specializing in strategic approaches to developing respiratory devices, drugs and digital health. In addition, he is a Director for several companies and sits on three Scientific Advisory Boards. At different stages in his career across GSK, 3M, AstraZeneca and Philips, he has worked on MDIs, DPIs and nebulized products.

Caroline Baxter, MD, is a Consultant Respiratory Physician at Manchester NHS Foundation Trust in the United Kingdom. She has a specialist interest in complex lung infection and is the clinical lead for the South Manchester Bronchiectasis Service. In addition, she is the Clinical Director of the UK National Aspergillosis Centre.

Charles Daley, MD, is a Professor of Medicine at National Jewish Health (NJH), the University of Colorado, and Icahn School of Medicine at Mt. Sinai. He is Chief of the Division of Mycobacterial and Respiratory Infections and Director of the Nontuberculous Mycobacteria (NTM) Center of Excellence at NJH. Dr. Daley has served on expert panels for the WHO, CDC, IDSA, and ATS, including as chair of the recently published Guidelines for the Management of NTM Pulmonary Disease.

Noel Greenberger is the Chief Commercial Officer of Vertice Pharma, a private equity-backed specialty pharmaceutical company with Branded, Institutional Generics, and Retail Generics businesses. Previously, he was Executive Director of Respiratory at Sandoz U.S., the generics division of Novartis, and was responsible for building and commercializing Sandoz' portfolio of respiratory medicines.
NHT is at an inflection point, raising series A funds to develop the DryNeb technology platform, and to take the first therapy product through regulatory review and an initial clinical study. The SAB will play a critical role in guiding this process. Dr. Pritchard commented "I am delighted to be working with such distinguished experts in a field of unmet medical need. I think the whole Board are excited by the potential of the DryNeb approach."
About Nob Hill Therapeutics
Nob Hill Therapeutics mission is to commercialize the first of its kind dry powder nebulizer (DryNeb) inhalation drug delivery platform. NHT is focused on creating effective inhalation therapies to address lower respiratory tract infections (the 5th leading overall cause of death worldwide) and other deadly lung diseases. Our first product is to address lung fungal infections, which impact 5 million patients globally each year. For more information, please visit nobhilltherapeutics.com – Pioneering Respiratory Patient Care
Nob Hill Therapeutics is a VIC Technology Venture Development portfolio company.
About VIC Technology Venture Development, LLC
VIC Technology Venture Development creates innovative new companies with world-changing science- and engineering-based technologies. VIC carefully selects and licenses technologies from universities and research institutions worldwide, then partners technology entrepreneurs with VIC's business and technology experts and allocates seed capital through the national VIC Investor Network. In addition, VIC provides its portfolio companies with senior management expertise, extensive knowledge of technology startups, and proven processes to execute business strategies, including legal, financial, operations, marketing, capital acquisition, and technology management. For more information, please visit victech.com.