We live in eventful times. The world is changing at a dizzying pace…inflation, war and geopolitical instability, climate change, the pandemic, and supply chain issues are just a few of the important change factors. And the preceding list doesn't even include exponential technology change which is only going to continue to accelerate.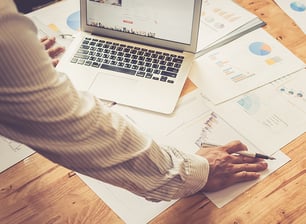 For investors, also throw into the mix a possible global recession and the impact it could have on public stock markets. Indeed, although the public stock indices have been on an upswing the past month, recession fears have nevertheless brought the Dow Jones, S&P 500, and Nasdaq indices down 8%, 12%, and 19% YTD at the time this is being written.
How should an informed, individual investor adjust their portfolio in the face of such changes and uncertainty? My suggestion is that alternative assets such as privately held (pre-IPO) opportunities should be part of your portfolio. More specifically, young, innovative, venture capital-stage life science investments merit strong consideration.
Here are seven reasons why:
1. High inflation and interest rates make it likely that public markets will continue to be quite volatile in the foreseeable future. An investment portfolio diversified across multiple classes, including venture capital, is a good strategy in the face of uncertainty. Furthermore, venture capital is not as risky as one might think. It fuels the success stories of tomorrow and has a track record of delivering outstanding long-term returns.
2. Rather than investing in a single venture capital-stage company—which is usually risky—investing in a fund or a fund-like structure enables diversification across multiple companies and changes the risk profile considerably in a positive way. The key is that investments need to be spread across consistently high-quality companies. Thus, the investor should choose a strong fund or partner that will source only the deals with the highest reward-to-risk ratios.
3. While down slightly from record 2022 levels, investment in life science companies remains historically high,[1] and the best teams and technologies will continue to be able to raise needed capital and drive rapid value growth.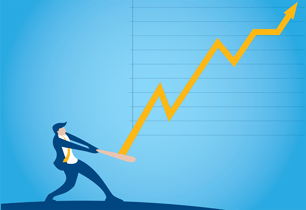 4. The accelerating pace of life science innovation—from life-saving therapeutics to breakthrough medical devices and diagnostics—provides a unique opportunity for home run returns for early-stage investors.
5. While the private markets have been resilient and continue to have a large amount of funding available, the median pre-money valuation for investments typically trends down during periods of recession and uncertainty. This is good for investors: Lower pre-money valuations can enhance the opportunity for strong returns.
6. The long-term value of early-stage life science companies is innovation-driven, not hype-driven, unlike much of cryptocurrency, NFTs, meme stocks (e.g., Gamestop), and others. The accelerating pace of medical innovation is driven in part by enormous advances in underlying technologies, such as artificial intelligence, gene sequencing and editing, and many more.[2] These underlying technological advances are providing value creation across the life science space that has never been higher.
7. In the past, access to venture capital-stage investments has been restricted by high minimum investment requirements such that typically only the very wealthiest individuals could participate. Today, there are new avenues for accredited investors [3] to participate in high-quality, privately held investments that previously were not available to the individual investor.
My next article will dive into the last point in more detail: How, as an individual investor, and perhaps with no previous early-stage life science investment experience, can one identify consistently high-quality deal flow?
Meanwhile, for additional information on the VIC Tech nationwide innovation ecosystem, see victech.com, vicnetwork.com, and vicfoundry.com or contact us at info@victech.com.
--------
References:
[1] SVB Healthcare Investments and Exits, Mid-Year 2022.
[2] https://blog.victech.com/accelerating-pace-of-life-science-innovation-post-pandemic-world
[3] https://www.sec.gov/education/capitalraising/building-blocks/accredited-investor