Brian Patrick Cork is a principal of brian cork COACHING™, which provides client services in business design, strategy development, executive team-building, and financial capital formation.
Please tell us a little about the work you do with single-Family Offices and executive coaching.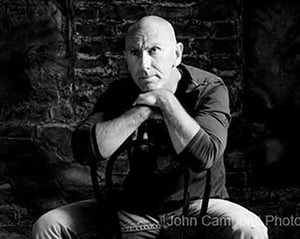 My focus as a business and executive coach is on leaders and influencers spanning startups to enterprise businesses with an emphasis on performance and optimization. As a partner to "company builders", this includes finding great people, capital, new business or strategic partners, and guiding influencers in making better and informed decisions.
My efforts as an Intermediary on behalf of single-Family Offices and bench of alpha Angels involves research, insights, guidance, strategy, and due diligence through projects outside typical S&P related securities. This means that I consult to single-Family Offices, a few multi-Family Offices, the ultra-wealthy, and select professionals. This involves working closely with single-Family Offices to define their purpose and align it with their business process, strategic partnerships, and investment strategies. Starting with soft assets, we help plan for continued family involvement over the coming generations and build solid, innovative businesses. For example, I focus on developing agile strategies for single-Family Offices, their multi-generational leadership, and associated management structure. I know firsthand the unique strains and challenges inherent in working with family members and want to help other family-owned firms make the most of their strong points while skirting common problem areas faced by multi-generational single-Family Offices. A key formula for this ecosystem's success is: Sustainability / ESG metrics + Shared Values + Influence + Impact = Transformation. This is all about the generational significance and how wealth is being leveraged to transform lives and now disruptive technologies.
With all of this in-mind, it's easier to understand why I believe that an organization like VIC Technology Venture Development is both inspired and central to the standards of sustainability because the mission drives its efforts right through the core of environmental, social, and governance (ESG) standards.
What trends are you seeing in single-Family Office investing?
The majority of single-Family Offices operate companies that are privately held. They typically don't like public companies and associated investments because of "reporting behavior" that is more focused on Wall Street than citizens. An important trend is the convergence of initiatives with organizations such as the United Nations with initiatives such as the "Principles for Responsible Investing (UN PRI)" and related efforts here in North America around Sustainability with ESG as a metric. PRI is starting to be meaningful with its 2,300 "signatories" and $80T assets under management and growing influence. You can learn more about that, here: unpri.org. What PRI and ESG have in common is a focus on best practices that support transparency. Evidence of long-term sustainability is critical to investment decisions. For example, properly compiled and verified ESG data can provide investors with key information about management quality, risk exposure, growth potential, and future viability. It is our view that businesses that are serious about being able to access these funds are making meaningful changes within their organizations. So, this brings financial institutions into alignment with companies through shared values that can leverage influence for greater impact and ultimately transformation.
We know ESG is important to many of your clients. Can you tell us how you help them in this area?
Over the last several years I have made it a personal mission to champion ESG as a metric for sustainability, as opposed to being viewed as a shiny thing. I understand this may seem trite but I don't shy away from the fact that my life and business experience give me uncommon reach and insights into organizations and people of influence. If you adhere to the theories around pattern recognition, the ability to connect many and seemingly disparate dots is crucial to guiding change process through multiple generations and efforts. I have guided my constituents for years to a point where we have collectively come to terms with sustainability evolving from vague notions of best practices through the "Triple Bottom Line", and now to a global recognition of ESG. So, my role is research, strategy, and guidance in helping them generate protocols, policies, processes, and procedures that involve clearly stated methodologies and systems that leverage shared values with their combined influence for greater impact that will lead to meaningful and measurable transformation.
How has the pandemic impacted single-Family Offices?
I think it's important for your readers and partners to know that many of these organizations are in their 5th and 6th generation. Many adhere to a "one hundred year plan" and related philosophy. So, this means they have long adhered to best practices and stable long range planning that has weathered wars, recessions, and shifts in technology. Many have businesses that are essentially recession proof, so they offer products and services that are always in demand. Many are also in manufacturing, transportation, and distribution and have been able to rely on long standing strategic partnerships that give them an advantage when economies of scale have to pick and choose resources. I will add that most of the companies associated with single-Family Offices also kept their employees coming to work while making herculean efforts to ensure safety. That said, these are organizations that have always taken very good care of employees and this is one of many reasons why they have cultures that endure and also have multiple generations at work from the silent generation to GenZ. The average age of these employees is forty nine. They are typically healthy but more apparently died from cancer, other natural causes, and automobile accidents than COVID-19. Given VIC Technology Venture Development's focus, I thought that might be an interesting bit of information.
Are you seeing single-Family Offices collaborating and co-investing with other entities such as Sovereign Funds, Private Equity Firms, etc?
This is a good way to understand the core difference between multi-family offices like Merrill Lynch, JP Morgan Chase, Chatham Capital Partners and single-Family Offices. Most funds of that nature ultimately seek the public markets. So, the majority of my single-Family Office constituents would generally eschew such involvement. That said, they understand that more citizens need the public markets to build wealth themselves and have begun to investigate and explore joint ventures and co-investing opportunities with funds that appear to be moving towards UN PRI and ESG as their own lenses. This is where social and governance impact becomes aligned with the often altruistic views and efforts of single-Family Offices.
What are the unmet needs in single-Family Office investing and what are their concerns?
While I can't say these desires are currently unmet, more single-Family Offices have a genuine desire to explore, partner with, and invest in disruptive technology that is associated or strategically aligned with their core business and other investments. This makes them unusually powerful and influential strategic partners because they are so well established across key markets and almost every industry. There's a clear push to move emphasis away from public markets towards private industry where they can drive governance through legislation to create a more equitable economic environment for more citizens around the globe. They can't find enough worthy partners, and this effort keeps me very busy and is the reason for my engaging with companies like VIC, that can help fill this need.