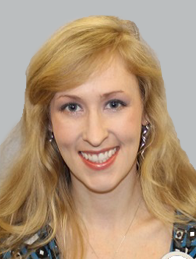 FORT COLLINS, CO – Solaris Vaccines, Inc. announced today that Dr. Izabela Ragan (DVM, PhD), an expert in novel vaccine technologies, has joined as Director of Research and Development. The Company is developing a completely new approach to creating vaccines. Using Vitamin B2 in combination with UV light allows potentially any pathogen (virus, bacteria, parasite, fungus) to be rapidly transformed into a safe, effective and stable means of preventing disease and death. Proof of concept results for the platform technology—trademarked under the name SolaVAX™—have been obtained for SARS-CoV-2, Influenza, and Tuberculosis, with other infectious agents currently in progress.
"I am excited to welcome Dr. Ragan to the Solaris team," said Dr. Michael Artinger, Solaris CEO. "Izabela brings significant domain expertise using the SolaVAX platform as an Assistant Professor and Veterinary Scientist at Colorado State University, researching infectious diseases impacting human and animal health. I look forward to her leading our R&D efforts to bring these life-saving vaccines forward."
Dr. Ragan's work has focused on emerging and neglected diseases with a specialty in viral pathogens. She has extensive experience working in high-containment facilities to study high-consequence pathogens such as SARS-CoV-2, MERS-CoV, Rift Valley fever virus, monkeypox virus, and African Swine fever virus.
According to Dr. Ragan, "Joining Solaris Vaccines is a natural next step in my career as I have seen firsthand the advantages of the SolaVAX platform in my previous work. I am eager to continue advancing this technology which has the potential to revolutionize the vaccine industry."
About Solaris Vaccines, Inc.
Solaris Vaccines, Inc. was formed 2021 to address many of the challenges of creating vaccines in response to emerging threats to global human health. Current methods of developing and manufacturing vaccines are slow, not fully protective, technically complex, use toxic chemicals, and often have onerous storage requirements. The Solaris SolaVAX™ method uses riboflavin (vitamin B2) and UV light to rapidly and effectively inactivate pathogens, resulting in a new approach for creating vaccines against pathogens such as viruses, bacteria and parasites. Go to solarisvax.com to learn more.