This NIAID SBIR will evaluate an innovative approach for producing superior vaccines more quickly and cost-effectively.
FORT COLLINS, CO – Solaris Vaccines, Inc. announced today that it has received a Small Business Innovative Research (SBIR) grant from the National Institute of Allergy and Infectious Diseases (NIAID) to create an improved influenza (flu) vaccine. Each year, influenza causes significant disease and death worldwide. Current vaccines typically only provide 40% to 60% protection—and in some years, as little as 10%—and suffer from outdated manufacturing approaches. For example, the majority of flu vaccines produced today use fertilized chicken eggs, a labor-intensive method that can result in a suboptimal product.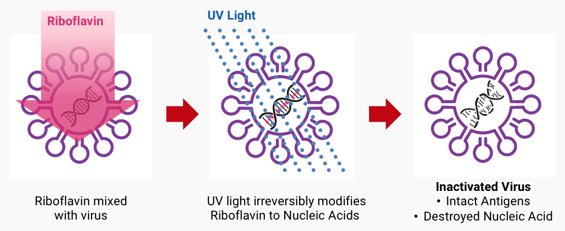 SolaVAX™ is a new paradigm using UV light and Vitamin B2 to inactivate viruses while preserving their immune-stimulating components. The result is a faster, cost-effective means of creating more-protective and safer vaccines. This approach can be applied to any pathogen, including not only other viruses beyond influenza, but to prevent diseases caused by bacterial, parasitic and fungal agents as well.
"We identified influenza as a top priority given the need for improved vaccines," stated Dr. Michael Artinger, CEO of Solaris. "It is a perfect opportunity to demonstrate the unique attributes of SolaVAX and directly address the inherent problems of current methods."
In preliminary in vitro and in vivo studies, a SolaVAX-generated flu vaccine provided 100% retention of hemagglutinin (HA) activity compared with only 50% using traditional formalin. The Phase I project will establish the inactivation process and the efficacy of the vaccine produced with the SolaVAX method. Addressing the ability of the SolaVAX technology platform to produce a protective and logistically straightforward influenza vaccine will greatly enhance the value of SolaVAX as a production method for new vaccine candidates for both existing and emerging disease threats. In addition to flu, SolaVAX is being used to create vaccines for SARS-CoV-2, tuberculosis and other infectious diseases, further validating it as a manufacturing platform with nearly limitless versatility.
About Solaris Vaccines, Inc.
Solaris Vaccines, Inc. was formed 2021 to address many of the challenges of creating vaccines in response to emerging threats to global human health. Current methods of developing and manufacturing vaccines are slow, not fully protective, technically complex, use toxic chemicals, and often have onerous storage requirements. The Solaris SolaVAX™ method uses riboflavin (vitamin B2) and UV light to rapidly and effectively inactivate pathogens, resulting in a new approach for creating vaccines against pathogens such as viruses, bacteria and parasites. Go to solarisvax.com to learn more.