Bringing a proven track record in healthcare operations, innovation, and investing.
FAYETTEVILLE, AR- VIC Technology Venture Development is pleased to announce the appointment of Chantell Preston, who brings 20+ years of executive leadership and investing experience to its Board of Directors. Preston's experience will help VIC grow its portfolio of companies creating breakthrough medical devices, diagnostics, and lifesaving therapeutics.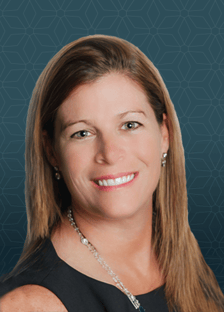 "We are thrilled to have Chantell join our board," said Calvin Goforth, CEO of VIC. "Her expertise in healthcare, innovation ecosystem development, and investing will be invaluable as we continue to scale and bring life science innovation from the lab to the market."
Ms. Preston's experience includes overseeing the operations of multimillion-dollar healthcare facilities throughout Texas as CEO of Facilities Management Group, focusing on organic growth and diversification of services while delivering record revenues. She has also built and successfully exited several companies including Mentis Neuro Health.
Ms. Preston is a member of several private and not-for-profit Boards of Directors and is an investor, advisor, and strategist in the healthcare innovation ecosystem. Throughout her career, she has been able to help companies identify and develop sound business strategies.
"VIC has laid a strong foundation for advancing new technologies, so I am excited to join the team and continue that mission of driving technological innovation and growth. I look forward to the Company reaching major milestones in the coming years," said Ms. Preston.
About VIC Tech:
VIC's unique investment model sources innovation directly from universities nationwide, offering funding to form new start-up companies and advance these technologies. In addition to the initial capital, VIC provides its portfolio companies with business and scientific resources, including interim management, accounting, marketing, engineering support, and more. For more information, please visit victech.com