VIC adds two life science leaders, bringing additional key insight to the team.
VIC Technology Venture Development, which creates and develops high impact life science companies based on technologies exclusively licensed from top research institutions worldwide, announced today two new distinguished additions to their Strategic Advisory Board from across the life science industry.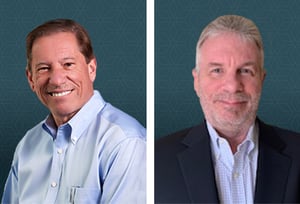 "I am excited to announce that Dr. Dennis Liotta and Dr. Paul Atkins are joining VIC's Strategic Advisory Board", said Calvin Goforth, Chief Executive Officer of VIC. "They are both innovative, life science veterans that have taken impactful technologies from the earliest stage to highly successful exits and we are fortunate to have them on our team."

Dr. Dennis Liotta joins VIC with an extensive academic background; he has been a member of the Emory faculty for more than 45 years and has published approximately 300 peer-reviewed research publications and holds approximately 100 issued US patents.
In addition to these academic achievements, Liotta is most noted for his invention of emtricitabine, along with Drs. Raymond F. Schinazi and Woo-Baeg Choi. This breakthrough HIV drug, currently marketed under Emtriva (emtricitaibine), is a component of several combination therapies used to treat HIV.

Liotta was also one of the founders of Pharmasset, Inc., which developed the breakthrough anti-hepatitis C drug, Sovaldi (sofosbuvir), and was subsequently acquired by Gilead Sciences. Currently, he is the director of the Emory Institute for Drug Development and co-founder of DRIVE (Drug Innovation Ventures at Emory) and the founding editor-in-chief of the American Chemical Society journal, ACS Medicinal Chemistry Letters.

Dr. Paul Atkins joins VIC's Strategic Advisory Board with more than 35 years of experience in global pharmaceuticals, developing, manufacturing, and commercializing inhaled medicines. He previously served as CEO of Oriel Therapeutics, a start-up company utilizing unique technology to facilitate inhaled drug delivery and powder movement. During Dr. Atkins's tenure at Oriel, the company raised over $35M in venture and angel funding.
Atkins has consulted for the United Nations on developing inhaled medicines for many years and is currently a member of the United Nations Medical and Chemical Technical Options Committee. He was part of the Intergovernmental Panel on Climate Change awarded the Nobel Peace Prize (along with Vice President Al Gore) in 2007.

Atkins also recently joined VIC portfolio company Nob Hill Therapeutics as Executive Chairman to focus on commercializing the first dry-powder nebulizer to treat severe respiratory diseases.

About VIC Technology Venture Development

VIC's unique investment model sources innovation directly from universities across the nation, offering funding to form new start-up companies and advance these technologies. In addition to the initial capital, VIC provides its portfolio companies with business and scientific resources, including interim management, accounting, marketing, engineering support and more. For more information, please visit victech.com