VIC Adds Acclaimed Life Science Veteran to Their Team.
Fayetteville, AR - VIC Technology Venture Development announced today the appointment of Fenel M. Eloi, a seasoned executive in the life science sector, to their Board of Directors. VIC forms and develops high impact life science companies based on technologies exclusively licensed from top research institutions around the world. From breakthrough medical devices to lifesaving therapeutics, VIC companies address critical problems facing society and the world.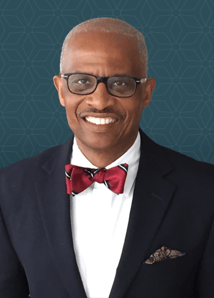 Calvin Goforth, Chief Executive Officer of VIC said "We are excited to have Fenel join our Board of Directors. Fenel brings deep life science domain knowledge and has had great success throughout his career. His experience and broad set of relationships will benefit VIC as we continue to expand our footprint across the country."
Fenel was most recently the COO of Cell Signaling Technology, Inc., a privately held life science company. He grew the business at a CAGR of 15% over 12 years and provided leadership in transforming the company from a single selling channel company into a global operation.
Previously, Fenel was the COO of Interleukin Genetics, Inc. and the CFO at LifeCell and Genome Therapeutics. During his professional career, Fenel has scaled-up operations, expanded businesses both organically and through strategic partnerships, and completed several public and private financing transactions. His industry experience includes research, therapeutics, diagnostics, medical devices and medical instrument companies.
"I am excited about joining the board at VIC," said Fenel. "I firmly believe in their mission of bringing to market innovative scientific discoveries from the laboratory. I am looking forward to working with a cadre of accomplished individuals to expand VIC's presence in the life science sector."
About VIC Technology Venture Development
VIC's unique investment model sources innovation directly from universities across the nation, offering funding to form new start-up companies and advance these technologies. In addition to the initial capital, VIC provides its portfolio companies with business and scientific resources, including interim management, accounting, marketing, engineering support and more. For more information, please visit victech.com.