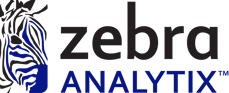 FAYETTEVILLE, AR - Zebra Analytix—a VIC Technology Venture Development portfolio company—announced today that it has received a Small Business Innovation Research (SBIR) grant from the National Institute of Environmental Health Sciences (NIEHS). This funding will be used to develop a compact, low-cost device for the autonomous monitoring of hazardous substances in high-risk settings, such as oil refining, power generation, and chemical manufacturing.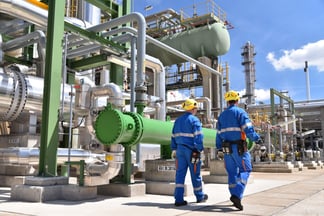 On-site, real-time detection of toxic volatile organic compounds (VOCs), is an essential part of ensuring workplace safety. The Zebra Analytix micro-scale gas chromatography or microGC delivers the power of sophisticated VOC analysis in a compact format amenable to distributed sensing applications. The revolutionary underlying innovation is a novel approach to manufacturing micro-electromechanical systems or MEMS. Application of MEMS to real-world problems has been limited by the difficulty of consistently and cost-effectively producing functional components. Much of this is due to the expensive and finicky processes that cause a varying percentage of each batch to be discarded. This has become even more of an issue with increases in design complexity in ever-smaller formats.
"We are delighted and encouraged by the ongoing support from the National Institutes of Health that will enable the development of fundamental improvements to MEMS and our ability to address the substantial unmet needs in environmental monitoring," stated Dr. Michael Artinger, CEO of Zebra Analytix. "Capturing immediate results remotely from microGC units placed throughout refineries, chemical plants and other potentially dangerous situations will be a game-changer."
This research is supported by the National Institute of Environment Health Sciences of the National Institutes of Health under Award Number 1R43ES032369-01 titled "Autonomous Monitor for Toxic Gas Exposure." The content of this press release is solely the responsibility of the author and does not necessarily represent the official views of the National Institutes of Health.
About Zebra Analytix
Zebra Analytix was established to develop and commercialize miniature gas chromatography (GC) systems based on microelectromechanical systems (MEMS) innovation. The patent-protected technology offers microfabricated chips capable of multi-channel separations. Advantages include vastly decreased instrument size, lower cost, versatility, portability, and speed to results. For more information, please visit zebraanalytix.com
About VIC Technology Venture Development
VIC's unique investment model sources innovation directly from universities across the nation, offering funding to form new start-up companies and advance these technologies. In addition to the initial capital, VIC provides its portfolio companies with both business and scientific resources, such as interim management, accounting, marketing, research, and others to creating a complete venture development ecosystem. For more information, please visit victech.com