Miniaturized gas chromatography system allows vastly decreased instrument size, versatility, portability, and speed of results.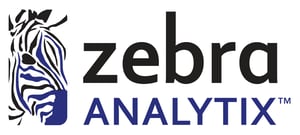 FAYETTEVILLE, Ark. – March 7, 2019 – Zebra Analytix™ is pleased to announce it has received a Phase I Small Business Innovation Research (SBIR) award of $225,000 from the National Science Foundation (NSF) to continue development of its miniaturized gas chromatography (microGC) analytical technology. Gas chromatography (GC) is a technique used worldwide in analytical chemistry to separate and analyze volatile organic compounds, which are gases emitted from certain solids and liquids, and is used in a wide range of applications in the pharmaceutical industry, environmental monitoring, clinical chemistry, food processing, and petroleum distillation, among others.
Zebra Analytix was co-founded by VIC Technology Venture Development™ and Masoud Agah, Ph.D., Zebra's Chief Technology Officer. Dr. Agah is the Virginia Microelectronics Consortium (VMEC) Professor of Engineering in the Bradley Department of Electrical and Computer Engineering at Virginia Tech. Upon joining Virginia Tech in 2005, he established its Microelectromechanical Systems Laboratory, the VT MEMS Lab, and has focused his research on environmental and biomedical applications of MEMS. The company was established to develop and commercialize miniature gas chromatography (GC) systems based on microelectromechanical systems (MEMS) technology developed by Dr. Agah and exclusively licensed from Virginia Tech University. The patents-pending technology offers microfabricated chips capable of multi-channel separations. Advantages include vastly decreased instrument size, versatility, portability, and speed of results.
The company is focused on creating game-changing analytical solutions spanning diverse, high-impact applications where rapid detection is essential: healthcare, defense, energy, the environment, food safety and others. As the world population grows, ensuring access to life essentials becomes ever more difficult. The increasing global incidence of food recalls, contaminated water, and polluted air are significant cause for concern, highlighting the need for better monitoring. Many GC systems currently in use commercially are large, bulky, stationary, costly machines requiring that samples to be tested be brought to the machine. Zebra Analytix' microGC platform can be operated by non-experts to analyze volatile compounds within seconds. This system, with its potential applications for wearable and portable detection devices, has drawn attention from the fields of health care, environmental monitoring, industrial, petrochemical and automotive applications, building automation, and homeland security, especially driven by global government regulations for safety.
"We are delighted to have been selected to participate in the prestigious NSF SBIR program," said Dr. Michael Artinger, CEO of Zebra Analytix. "Not only is the funding important for creating beta-testing-ready prototypes specifically designed for a top application of the microGC platform, NSF's unique Boot Camp and customer discovery programs will challenge our assumptions about the market, and ensure that the final product addresses end-user requirements."
Once a small business is awarded a Phase I SBIR/STTR grant (up to $225,000), it becomes eligible to apply for a Phase II grant (up to $750,000). Small businesses with Phase II grants are eligible to receive up to $500,000 in additional matching funds with qualifying third-party investment or sales. NSF accepts Phase I proposals from small businesses twice annually in June and December. Small businesses with innovative science and technology solutions, and commercial potential are encouraged to apply. All proposals submitted to the NSF SBIR/STTR program undergo a rigorous merit-based review process.
Research reported in this release is supported by the National Science Foundation under Award ID: 1841929, PI: Su. The content is solely the responsibility of the authors and does not necessarily represent the official views of the National Science Foundation.