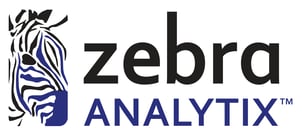 FAYETTEVILLE, AR - Zebra Analytix, Inc.—a VIC Technology Venture Development portfolio company—announced today that it has been awarded a National Institutes of Health (NIH) Small Business Innovation Research (SBIR) grant to apply its revolutionary miniaturized analytical technology to monitoring breath for indicators of exposure to hazardous substances. Ingestion of toxic chemicals, primarily through inhalation, is a significant concern for individuals working or living in close proximity to refineries, chemical plants, polluted urban environments and other settings.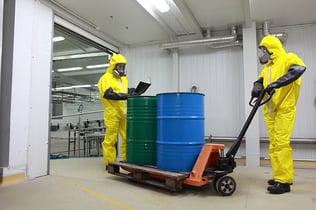 According to Dr. Michael Artinger, CEO of Zebra Analytix, "Our innovative and proprietary approach to microelectromechanical systems (MEMS) manufacturing results in a portable, flexible and intuitive gas chromatography (GC) instrument, which will be optimized for rapidly evaluating breath samples before and after the worker's shift, enabling immediate detection of exposure above acceptable limits and appropriate medical intervention."

The modular configuration of the Zebra technology facilitates unlimited versatility via interchangeable pre-concentrators, separation columns and detectors, permitting the end-user to fine-tune the system for their specific needs. Added Dr. Artinger, "The funding from the National Institute of Environmental Health Sciences (NIEHS) corroborates the unmet need and significant opportunity in this space."
This research is supported by the National Institute of Environment Health Sciences of the National Institutes of Health under Award Number 1R43ES032752-01 titled "Micro Breath Biomarker Analyzer." The content of this press release is solely the responsibility of the author and does not necessarily represent the official views of the National Institutes of Health.
About Zebra Analytix
Zebra Analytix was established to develop and commercialize miniature gas chromatography (GC) systems based on microelectromechanical systems (MEMS) innovation. The patent-protected technology offers microfabricated chips capable of multi-channel separations. Advantages include vastly decreased instrument size, lower cost, versatility, portability, and speed to results. For more information, please visit zebraanalytix.com
About VIC Technology Venture Development
VIC's unique investment model sources innovation directly from universities across the nation, offering funding to form new start-up companies and advance these technologies. In addition to the initial capital, VIC provides its portfolio companies with business and scientific resources, including interim management, accounting, marketing, engineering support and more. For more information, please visit victech.com