Funds Will Enable Development of Instrument to Rapidly and Directly Analyze Drinking Water Samples at the Point of Collection.
FAYETTEVILLE, Ark. – May 2, 2019 – Zebra Analytix™, a VIC Technology Venture Development portfolio company, announced today that it has received a National Institute of Environment Health Sciences (NIEHS) Small Business Innovation Research (SBIR) grant in the amount of $225,000. The funds will be used to investigate the technical feasibility of a microfabricated purge-and-trap chip system for enabling on-site or in-field, highly sensitive analysis of volatile organic compounds (VOCs) in water samples.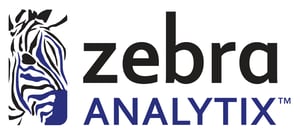 On-site, real-time measurement of VOCs in water is critical for the rapid assessment of environmental contamination. Today, most water quality monitoring programs rely on collecting large quantities of water for trace level detection. Transportation of these samples to laboratories—while preserving the integrity of the sample—is a major risk. The subsequent analysis provides only a snapshot of the levels of pollutants at the time of sampling, and can result in missed episodic pollution events. In addition, the cost of such analysis can range from $100 to $1,000 per sample, including man-hours and consumables cost.
The Zebra Analytix approach is based on a proprietary miniaturized, modular analytical innovation—called microGC—developed by company co-founder Masoud Agah, at Virginia Tech. Zebra's microGC is a miniature gas chromatography system based on microelectromechanical systems (MEMS) technology. In addition to detecting potential contaminants from water, the microsystem can be adjusted to extract and concentrate VOCs from other liquid samples, and thus, can be a valuable tool for food safety and quality testing, biomonitoring, and clinical diagnosis, among other applications.
"The funding from the NIH is further validation of both the unmet need for better options for point-of-sampling analysis, as well as the recognized potential of the Zebra Analytix technology to make a sizeable impact in the space," stated Dr. Michael Artinger, CEO. "As a young, innovation-driven company, the support provided by the SBIR program is essential for expanding into new applications and dramatically enhancing the overall value proposition of the resulting commercial product."
This research is supported by the National Institute of Environment Health Sciences of the National Institutes of Health under Award Number 1R43ES030634-01 titled "Plug-and-Play Microsystem Enabling Highly Sensitive Analysis of Volatile Organic Compounds." The content of this press release is solely the responsibility of the author and does not necessarily represent the official views of the National Institutes of Health.